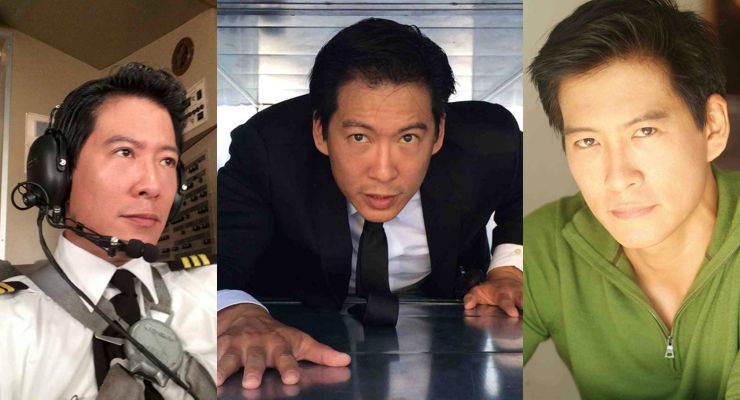 Vic Chao is an American actor. He is known for portraying Dr. Seiji Shamada in Mega Shark Versus Giant Octopus, Dr. Shinji Shimada in Command & Conquer: Red Alert 3 – Uprising, and CTU Agent McCallan and FBI Agent Mark Dornan in two seasons of 24. He also played District Attorney Daniel Chen on General Hospital during the 2012 and 2013 seasons. In 2014 he played Co-Pilot Phillip Tran in the Criminal Minds TV Series.
Vic grew up in the Chicago area where he excelled in gymnastics, martial arts (tae kwon do), and academics. He graduated from Stanford University in Mechanical Engineering and took a job  developing medical devices. His passion was acting so Vic left engineering to pursue his a career in the entertainment industry.
Vic Chao was also a cheerleader for Stanford University and Universal Cheerleaders Association and a mini-trampoline slam dunker and a crowd leader for the LA Clippers. He also competed on American Gladiators.
It is Vic Chao's talent and hard work that have helped him succeed in Hollywood. He excels at playing romantic leads, law enforcement agents, and athletic characters. Vic's career highlights include entertaining crowds as the mascot for the Chicago Bulls basketball team; recurring for two seasons on the acclaimed television thriller 24; acting with Sandra Bullock in Miss Congeniality 2; starring in David Henry Hwang's play Golden Child at Silk Road Rising, about which the Chicago Tribune wrote, 'The fine, richly textured Vic Chao anchors the production'; playing the love interest to famed pop singer Deborah Gibson in the cult-classic movie Mega Shark vs Giant Octopus; and having been cast as a Series Regular on a television pilot for the ABC Family network.
Vic Chao Voiceover Reel
Vic Chao Martial Arts
Vic Chao ABC TV interview