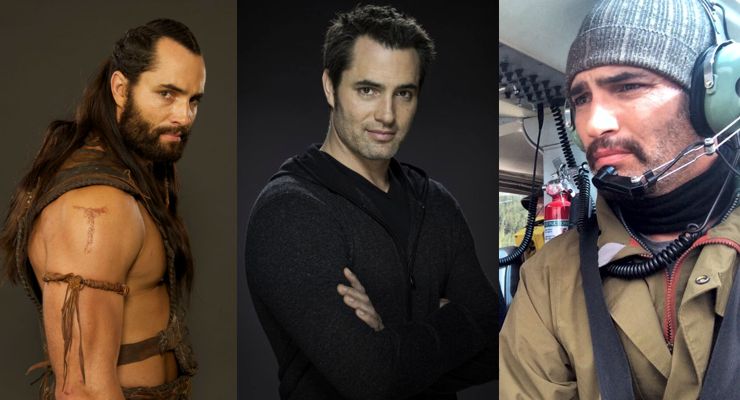 Victor Webster is an American actor known for playing the mutant Brennan Mulwray in Mutant X, Coop the cupid on Charmed and detective Carlos Fonnegra in Continuum. He was born on February 7, 1973 in Calgary, Alberta, Canada and is of Italian, Spanish, German, French, English and Scottish descent.
In the summer of 1986 Victor and his family moved to San Clemente, California where he attended San Clemente High School. After graduation he attended Saddleback College in Mission Viejo, CA and then went on to become a Stock broker. He later owned and operated an import/export company and then slowly transitioned into acting after moving to Los Angeles in 1998.
As a child Victor often found himself in trouble and he was put in martial arts in an attempt to improve his behavior. Martial arts did more than improve his behavior, Victor became an amateur kickboxer with an undefeated record, as well as a heavyweight in Tae Kwon Do competition. Victor holds a Black Belt in Tae Kwon Do and has taught and competed in many forms of martial arts.
Besides martial arts, Victor Webster had an interest in acting and took theater classes which got him involved in school plays.
Victor Webster can be seen in numerous televisions series including Continuum 2012-2014, White Collar, CSI, Castle, NCIS, Bones, Criminal Minds, Charmed and more and videos.   He played Mathayus in The Scorpion King 3: Battle for Redemption (2012) video and he played Mathayus again in The Scorpion King 4: Quest for Power (2015). He also played Sasha in Steven Seagal's A Good Man (2014).
In 2016 he began playing a starring role in the television series Rio Heat.
Victor Webster has appeared in People Magazine and was named one of the "50 most eligible bachelors".