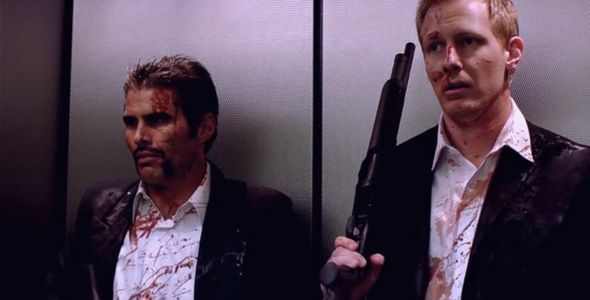 Way of the Elite is an epic tale of hit men, mob bosses, martial arts, and revenge that will have you out of your seat cheering and on the floor laughing.
Way of the Elite is an action comedy that meshes the styles of buddy cop films, like Lethal Weapon and 48 Hours, with the stylings of epic action films, like Kill Bill. Add a splash of Sei Ei Do and a pinch of satire, and you have an action comedy that is uproariously funny and action packed.
Watch the Trailer Below
Mob bosses, bullets, martial arts, and hilarity grip this tale of revenge and contract killers called Way of the Elite. Deadly assassins, and brothers, Cole and Clay Carmichael are thrown into this chaotic world after completing their latest job, the murder of Michael Farelli, nephew to notorious kingpin Hannibal Farelli. With nothing but retribution on Hannibal's mind our heroes must protect themselves and their family from Hannibal's squad of lethal cutthroats, The Reaper Brothers, Black Widow, and Elvis Kawakami. With bullets soaring, punches flying, and whit pummeling, the Carmichael brothers refuse to play victim to anybody, bringing the fight right to Hannibal's front door. And as these two titans clash in one final epic showdown of machine guns, grenades, and katanas, only one thing is for certain, there will be vengeance.
What makes the action film Way of the Elite stand out above the rest? A few things. 1.) The film debuts the martial art form of Sei Ei Do (Say-Aye-Doe) created by 7 time Grand Master, Dave Johnson. This martial art is becoming a worldwide phenomena with training camps in places like Germany, Urugauy, Ecuador, and many many other nationwide and international locations. Master Dave will be choreographing all the fight scenes in the film and he is acting as the films main bad guy Hannibal Farelli. 2.) The whit and banter of the characters involved keep this epic fun and loose as characters are inserted into crazy situations and poke fun at how ridiculous it all is, providing a fun satire on the action genre. 3.) The film has an incredibly talented cast and crew that will bring to life a film that can be enjoyed by all. From the martial arts trained actors performing their own stunts, to the Director of Photography with 25 years of experience, to the taco truck serving us lunch on set; this team has been meticulously put together to ensure the best possible product.
OUR TEAM
Key Crew
Jon Hollis-Franks (Co-Writer/Director): Jon was originally a theater actor, studying for his BFA at Trinity Western University, when he decided he wanted to transition to a career behind the camera. He began his career in Vancouver teaming with Miss World Canada Tara Teng to create videos that spoke out against Human Trafficking. He also began 1st ADing several shoots before making his way back to California where he has found his place in the film industry as a 1st AD and writer. He recently had his script Last Curtain Call produced in LA, starring David Proval, Billy Wirth, Steven Williams, and Chris Maleki. (AntiHero Productions & Trendy Productions)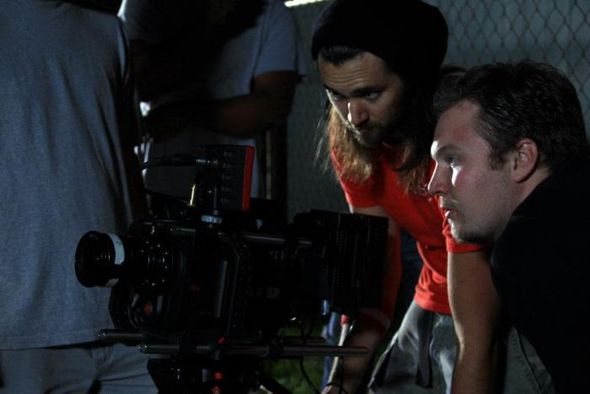 Brett Prieto (Co-Writer/Producer/Cole): Brett has been acting for the past 6 years and has been seen on such TV shows as Scrubs, Las Vegas, and Greek to name a few. After returning to Fresno he immediately found success starring in the feature films Showboys, Last Curtain Call, and Firefall (which he also Produced), and the web series Crimson County. (AntiHero Productions)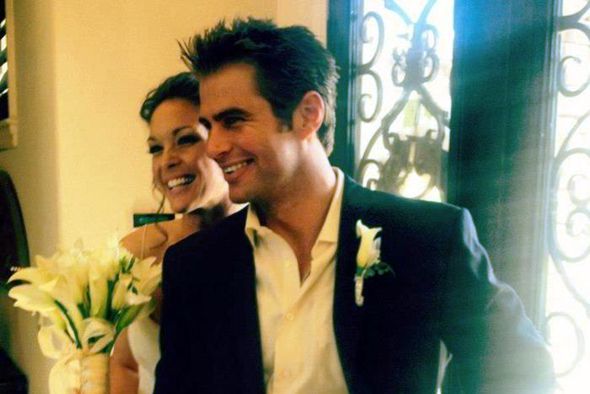 Master Dave Johnson (Producer/Fight Choreographer/Hannibal): Master Johnson is a 7-Time Martial Arts Hall of Fame Grand Master. He is the creator of Sei Ei Do (Say-A-Doe), and the International Elite Black Belt Camps. He graduated top of his class from the nation's best bodyguard training program, and travels the world teaching "Elite Level" self defense to Executive Protection, law enforcement, and military personnel. Master Johnson appeared in his first film in 1973 alongside Gary Busey, Larry Hagman, and Ben Johnson. You've likely seen him in recent blockbusters like, Alien Species, Dead Man on Campus, Stricken, Firefall, Roadside Massacre, and others. Watch for him in the upcoming action-packed web series "Crimson County" written and Directed by Jon Hollis-Franks. (AntiHero Productions)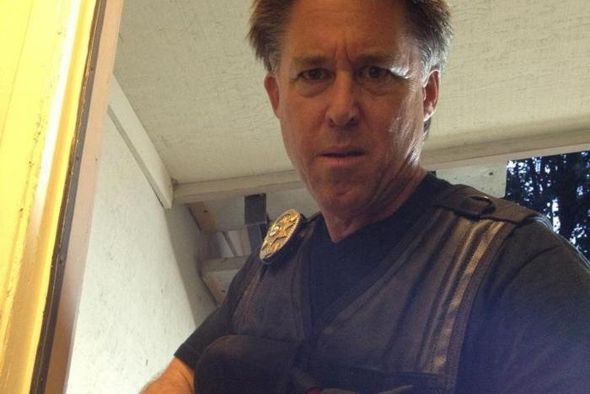 Lisa Raphael (Director of Photography): At the age of 19 Lisa began working at Warner Brothers while doing freelance work as a music video director. She then went on to become Production Coordinator of Good Girls Don't, starring Christopher Night and Renee Estevez, and Mind, Body, and Soul, starring Ginger Lynn Allen. Lisa has since worked with the likes of Sony Pictures, was VP of LiveUniverse with Myspace co-founder Brad Greenspan, and other notable production companies. (AntiHero Productions)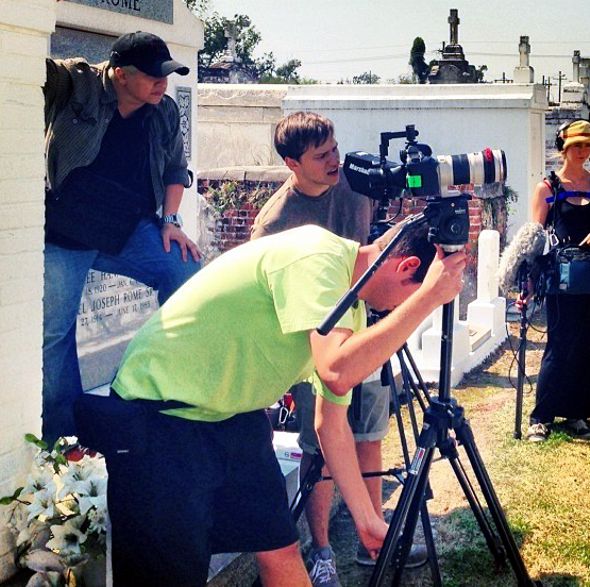 Yasmine Khera (Production Designer): Yasmine holds a PhD in Theatre Fine Arts, she is also the founder and CEO of the internationally known fashion line Trendy Couture, and NYC based Trendy Productions. She is a world-renown Celebrity Image Stylist and youth mentor. Yasmine has worked in the TV & film industry in many countries for several years on such sets as X-Men, Whitechicks, and Pehchaan 3D, to name a few. (Trendy Productions)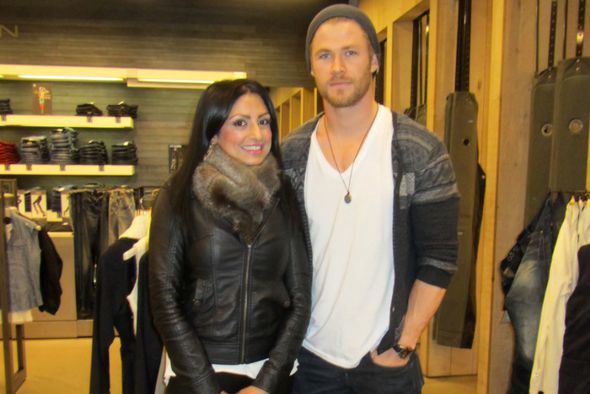 James Forman (Head of Graphic Design & USA Marketing Coordinator): James is a Graphic Designer and Marketing expert with years of experience creating award-winning online and print advertising, web design, logo design, movie posters, and much more. Previous clients include: Nickelodeon, Gap, Levi-Strauss, Alexander Julian, Wynn Resorts, Fox Network, CBS Network, and many other global companies. (Trendy Productions)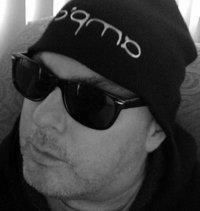 Nick Slay (Director of Music): Nick Slay is a PR and A&R consultant based in NYC. He works with many award winning celebrities and currently one of his PR projects is for Ramona Rizzo of VH1's MobWives. Trained in Music Business and Music theory, Nick is part of Trendy Productions because of their vision, talent, and worldwide recognition. (Trendy Productions)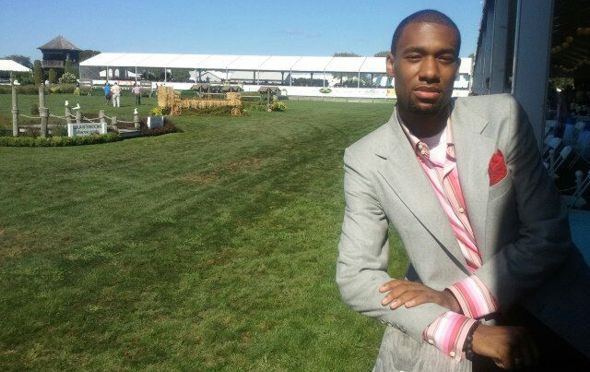 Salvatore Alba (Italy Marketing Coordinator): Salvatore Alba is a an award nominated business and Net Work Marketing Specialist from Italy. He works in the UK as part of the Executive Trendy Couture Team and runs the EMEA Channel (Europe Middle East Africa), managing its marketing and PR in Italy. Salvtore is one of the leaders in development for Trendy Productions in Europe. He also does business planning and design distribution of Trendy products for the European market. (Trendy Productions)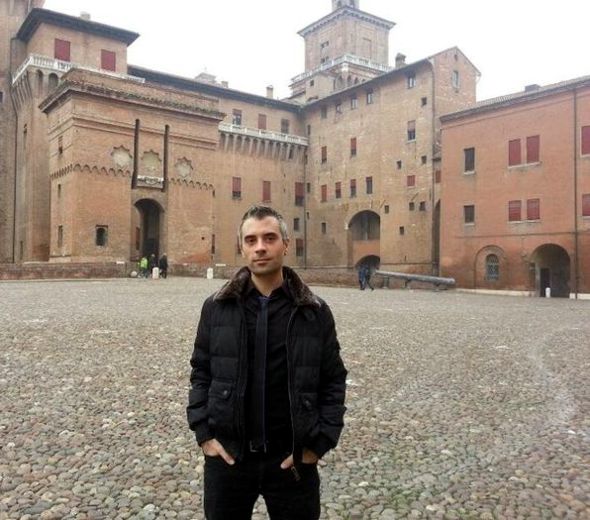 Notable Crew
Carollyn Devore (Casting Director)
Asif Kadri (UK Marketing Coordinator) (Trendy Productions)
Mike Counts (Camera Operator) (AntiHero Productions)
Evan Wade (Gaffer)
Steve Franks (Sound/Special Effects Coordinator) (AntiHero Productions)
Stevie Franks (PA)
Attached Cast
Brett Prieto (Cole)
Blake Ellis (Clay): Blake holds a degree in Acting from Fresno State University. He has been in countless plays throughout the United States including his New York Times praised Off-Broadway play Sweet Napalm. You can also see him in Red Tails, Jarhead, and These Four Walls.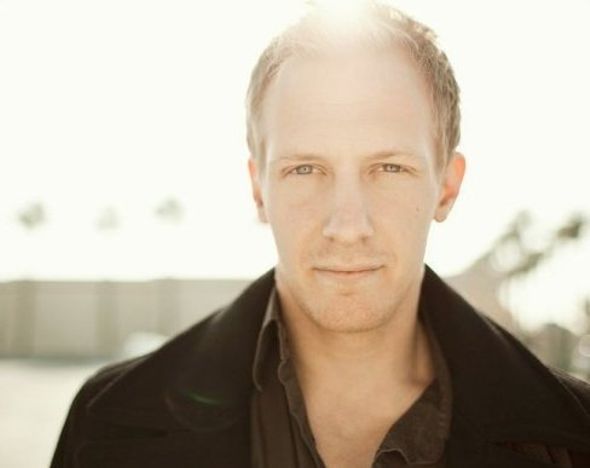 Stephanie French (Tiffany): Stephanie is a theater arts graduate from Fresno State University, and has studied with such prestigious theater companies as: Shakespeare & Company, Steppenwolf, Second City, and the Tony award winning choreographer Jerry Mitchell. She has also starred in Firefall and Stricken directed by Matt Sconce.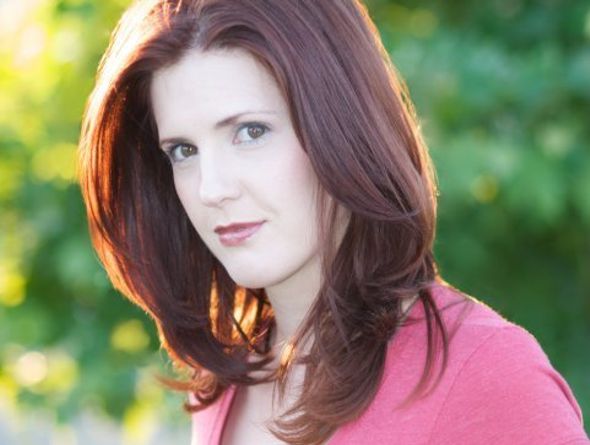 Jason James (Max Reaper)