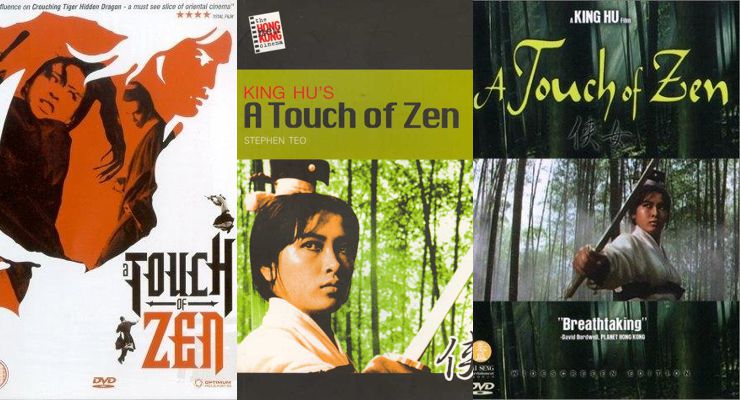 Director: King Hu
Writers: King Hu, Songling Pu (story) (as Sung-ling Pu)
Stars: Feng Hsu, Chun Shih, Ying Bai
In A Touch of Zen, a lady fugitive,  Yang Hui-ching, is on the run from corrupt government officials after her father's attempt to warn the Emperor about the corrupt Eunuch Wei. She is joined in her endeavors by an unambitious painter named Shen-chai Ku (Chun Shih) who remains cowardly until he consummates his love for Yang, which makes him much more confident and assertive and he comes up with a way to trick the guards which results in great loss of life whcich causes him great consternation. Yang leaves Ku and he must track her down to a monastery where she has become a nun after giving birth to his child. She gives him the child and he leaves, but when the child and Ku are tracked and attacked by Hsu Hsien-Chen, the evil commander of Eunuch Wei's army, Yang and Abbot Hui must come to Ku's rescue.