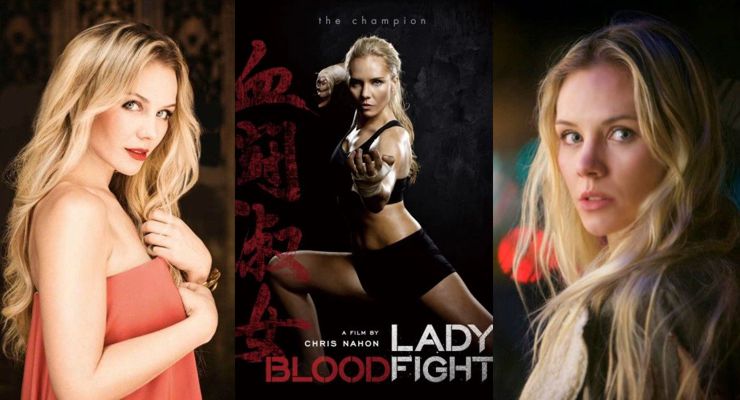 Martial artist, actress and stunt performer Amy Johnston is known for her work on Captain America: The Winter Soldier (2014), Deadpool (2016) and Raze (2013). Born in Van Nuys, California on February 5, 1990, Amy followed in her famous father's (David Johnston, world kickboxing champion), footsteps, studying martial arts throughout her life. Beginning her serious training when she was 6 years old, her father taught her a blend of kenpo, taekwondo, kung fu, kickboxing and arnis. Later Amy would also train in wushu, wing chun and jiu jitsu. As the daughter of her instructor, she felt pressured to be the best, and although she did not compete on the kickboxing circuit, she did compete in tournaments.
Unlike others, Amy Johnston was already a martial artist when she was impressed by actions stars like Jackie Chan and Bruce Lee, but it was the powerful, yet graceful, Michelle Yeoh who inspired her to get involved in films.
When Amy was 18, she moved to Hollywood in an attempt to get work in stunts and acting. She become involved in YouTube projects and like most, had to put in time and effort before she got a break.
She has since done stunt work in films including Iron Man 3 (2013) Raze (2013), Captain America: The Winter Soldier (2014) where she stunt doubled for Scarlett Johansson, and Blonde Squad (2014) where she stunt doubled for Jill Masters. She has also done stunts in numerous television shows.
Amy plays Android 18 in Dragon Ball Z: Light of Hope (2014) TV Mini-Series and she plays Harley Quinn in the Super Power Beat Down episode Joker and Harley vs Deadpool and Domino. As a fight choreographer Amy has worked on the short films Kung Fu Femmes 4 and Angering the Gods.
Amy's first film as a leading lady is Lady BloodFight (2016) where she plays Jane.
Amy Johnston is currently a member of the film production team, Thousand Pounds Action Company. The Company specializes in martial arts action films described as films with "Eastern martial arts sensibility, blended with engaging stories and visual effects". Thousand Pounds Action Company consists of various actors, stunt performers, artists, editors, writers, directors, and fight choreographers. Amy has made previs project videos with the company including "Amy vs Many – Thousand Pounds Rough Choreography Practice with has over 2,131,596 hits on Youtube. She is also in the Companies first web-series Clandestine Path written by the Company for members of the Company, unlike their past fan films.