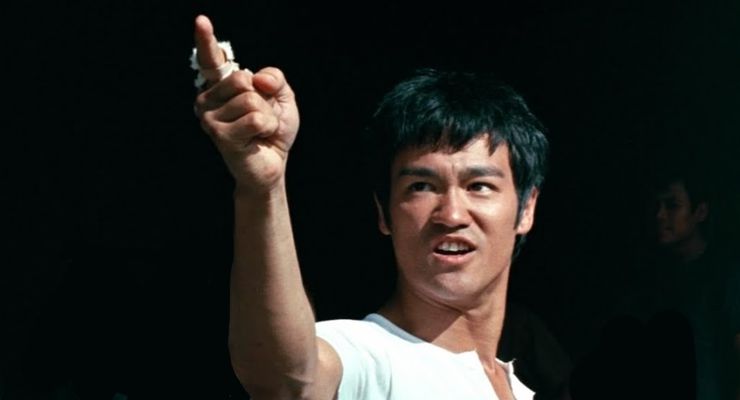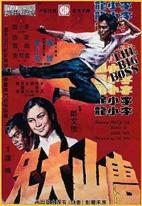 Director: Lo Wei
Starring Bruce Lee, Maria Yi, James Tien, Yin-Chieh Han, Tony Liu
Rating R
A survivor of an attack on a rebel group opposing the Manchu invasion of China creates the Goose Fist fighting technique and tries for revenge on a traitor.
The Big Boss (1971) or Fists of Fury is Bruce Lee's first major film and it solidifies his standing as one of the great action stars. In the story, a Chinese country boy, Cheng Chao-an (Bruce Lee), is sent to live in Thailand with his uncle and cousins. Chao-an is wearing a charm around his neck which represents his promise to his mother not to fight. This promise is repeatedly tested when he goes to work in the local icehouse with an abusive overseer and prejudiced Thai workers. When some of his cousins discover that the icehouse is actually a front for a heroin-smuggling operation, they are killed. Lee sets out to exact revenge and eventually has a showdown with the Japanese crime lord, (Han Ying Chieh), who is behind the entire enterprise. There is no denying that this film showcases the blinding speed of Bruce Lees fists and feet.
The Big Boss" was released in Hong Kong on October 3 1971, and in March 1973 in the United States, where it was re-titled Fists Of Fury. When they released the first original theatrical trailer they had not realized Bruce Lee's box-office potential and instead they relied heavily on exploitation (sex and violence) as well as the recognition of past work by former Shaw director Lo Wei to attract audiences to the film. With all the re-release and International trailers they deleted the nudity and focused solely on Bruce Lee's overnight success as a martial-arts superstar which you can see in the above trailer.
Also in the trailer you will hear music from Shaw composer Wang Fu-Ling which is also heard in several other Shaw Brothers productions, as well as music taken from the DeWolfe library. The Cantonese version of the film actually contains music by Joseph Koo.