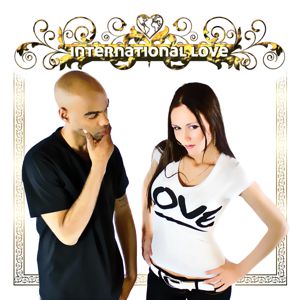 What happens when an LA born musician, a former division 1 college basketball player and taekwondo national champion, collides with a beautiful Moscow born battle MC who was the first female to participate in Russia's biggest hip-hop battles? It's boom time!
The American martial artist and the Russian rap MC have created the band, International Love. United World Taekwondo Association (UWTA) Champion EJ Harris is The Kingdom, and Margarita Harris is Reeta Style, and together, as husband and wife, they make beautiful music.
Their band from Sacramento is heating up Northern California with a duet blend of rap and R&B, spiritually spiced up with pop tones in a unique sound they call the International Love Movement.
With hot online hits like Nobody Loves Like Me and their newest creation, just released track, Love Me or GO, the International Love Movement is true to life, love and living together in harmony.
Their first album debut collection International Love is creating buzz while the group works on its new music video and performs across the West.
Their goal is to promote love and peace and to motivate and inspire people to have a good time while keeping the world together. International Love is good music, sharing universal truths that make us all one world.