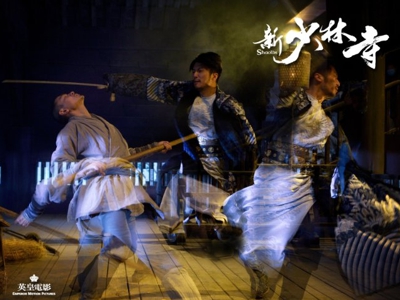 Shaolin (2011) or The New Shaolin Temple is a 2011 film directed by Benny Chan. It stars Andy Lau, Nicholas Tse, Wu Jing, Xing Yu, and Fan Bingbing with a special appearance by Jackie Chan. This movie is an updated version The Shaolin Temple, the movie that debut Jet Li.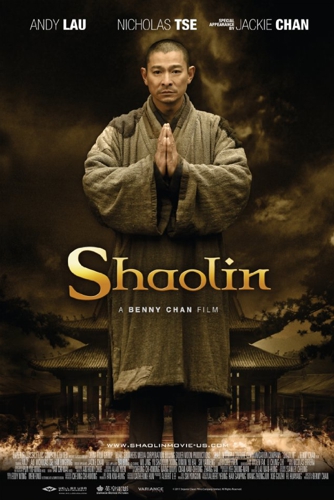 Shaolin (2011) is directed by Benny Chan, choreographed by Corey Yuen and Yuen Tak. It stars Andy Lau, Nicholas Tse, Wu Jing, Fan Bing Bing, Yu Hai, Xing Yu, Xiong Xin Xin, Yu Shao Qun, Liang Jing Ke, Sang Wei Lin, with cameo by Jackie Chan. Shaolin opened in theatres in late January 2011.
In Shaolin (2011) China is plunged into strife as feuding warlords try to expand their power by warring over neighboring lands. Fuelled by his success on the battlefield, young and arrogant Hao Jie sneers at Shaolin's masters after killing a rival warlord on their temple grounds. But his the glory comes before his fall. His own family is wiped out in an unexpected turn of events and Hao is forced to take refuge with the monks. As the civil unrest spreads and the people suffer, Hao and the Shaolin masters are forced to take a fiery stand against the evil warlords. They launch a daring plan of rescue and escape.