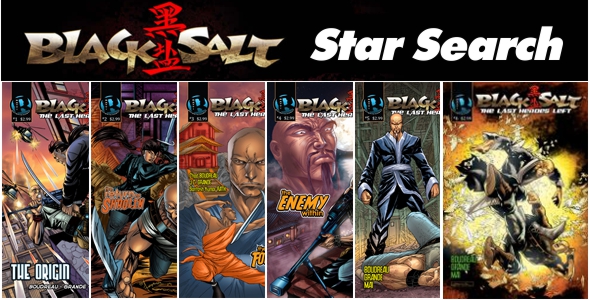 Black Salt The Movie Auditions
WHEN:
Saturday, March 22 from 9AM-5PM

WHERE:
Wushu Shaolin Kung Fu‎
14133 Crenshaw Boulevard
Hawthorne, California 90250
310-679-1990
Wushu Shaolin Kung Fu‎ Web Site

This is the only open call for the lead role of Samuel in Black Salt The Movie. If you are interested in auditioning, please send your information to Dee McGhee at siriustalent@yahoo.com. Dee McGhee will send you your invitation along with your audition sides and registration information.
Audition Information
Ratti Entertainment LLC & Sirius Talent and Casting is searching for the next action star to play Samuel Lincoln Tharpe in the Black Salt the Movie short film project with the development phase already completed for the feature film.
Samuel an African-American male leads a team of highly skilled black-ops agents, all exceptionally gifted in the arts of stealth, infiltration and martial arts. Sam obtained his phenomenal skills by the legendary monk, Yu Bai Skek who reluctantly took Sam on as a student and taught the boy many of Shaolin's most guarded and powerful secrets over the course of a decade.
Black Salt The Movie Star Search is looking for:
African-American male between the ages of 33-43
Skilled in martial arts (a stunt man and having some Kung Fu training a plus)
Must have some acting skills
Bio with martial arts and acting experience
One head shot, one action photo and reading and action video