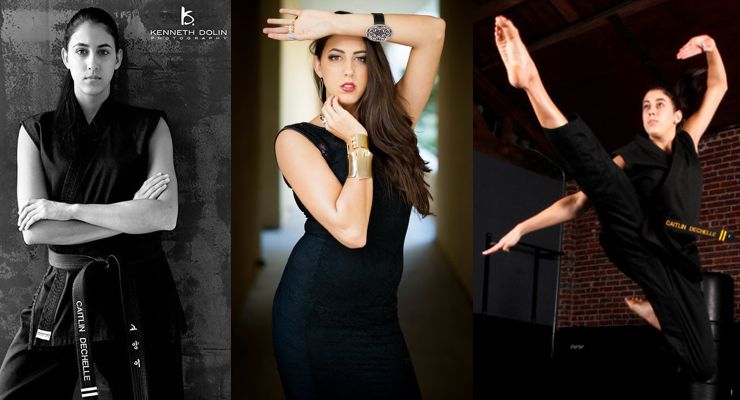 While watching Caitlin Dechelle compete in the US Open on ESPN, Jackie Chan said, "get me that girl for my next movie!" The rest is history. Soon after, she was on a flight to Beijing China to costar with him in Chinese Zodiac which is currently available on DVD. After the film's release, Caitlin Dechelle became an International Star.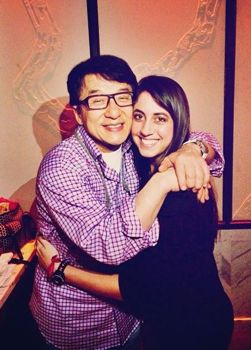 Caitlin Dechelle was born and raised in Miami, Florida. She began her martial arts career at the age of 13, and she began her long association with Mike Chat, the Blue Power Ranger and the founder of XMA. Mike Chat and Caitlin Dechelle would travel worldwide spreading the XMA Brand in martial arts. While attending the University of Central Florida, Caitlin decided to move to Los Angeles to pursue her dream of becoming an actress.
Over the past 14 years, she has earned over 85 international martial arts World Titles. Upon arriving in Los Angeles, she kept busy teaching at XMA, and she began doing stunts in films and on television shows. She also began studying acting.
Caitlin Dechelle had a starring role in "Champions of the Deep" for an independent company and then did a guest starring role on Nickelodeon's Supah Ninjas "Cheer Fever" as Rose. She just completed shooting "Fast and Furious 7" under the direction of James Wan. Her short "The Raid 2: Betrayal Hammer Girl Fight" is fast becoming viral.
Caitlin Dechelle continues to study acting, to teach at XMA Headquarters, doing stunts, as well as competing in tournaments. She enjoys making appearances worldwide doing seminars for XMA and is currently making the transition from being a World Champion Martial Artist to being a full time actress.
Wonder Woman Stunt Woman Caitlin Dechelle – TomGirl Episode 5
Chinese Zodiac (2012) – Caitlin Dechelle in Leather Fight Scene
Caitlin Dechelle 2012 Show Reel