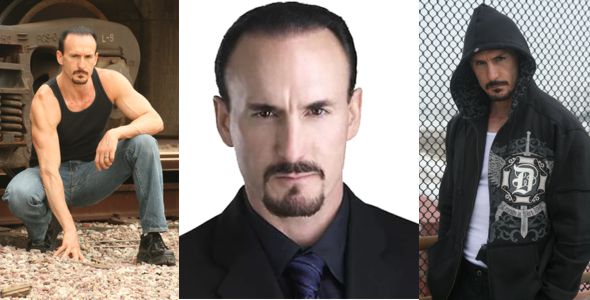 Carl Van Meter has been building a reputation the past few years as one of Hollywood's go-to bad guys.
In film's ranging from "Blind Vengeance" to "Katrina: Weapon of Beauty" to "A Broken Code", Van Meter has balanced playing characters who balance being intimidating and fierce with being charismatic and charming.
Now it has officially been announced that Van Meter will be bringing his bad-boy vibe as part of the cast of "The Martial Arts Kid" – and he couldn't be happier.
"I feel pretty good about it", says Van Meter of joining the cast of the coming-of-age tale headlined by martial arts/action-movie legends Cynthia Rothrock and Don "The Dragon" Wilson. "I've interacted with Don and Cynthia at various martial arts events and seminars hosted by (legendary fight scene choreographer) Art Camacho."
Carl Van Meter will, of course, be playing a character most people will probably be rooting against.
"I play one of the students under TJ Storm's character", he says. "That means I'll be causing trouble."
Carl Van Meter says he finds the fact he's made a name for himself playing bad boys a little ironic.
"I'd like to think I'm one of the nicest people you'd want to meet", he says laughing. "But I have a good, intimidating look that's served me well and I look forward to this role."
"The Martial Arts Kid" will start shooting in June and is scheduled to hit theaters in the Summer of 2015.