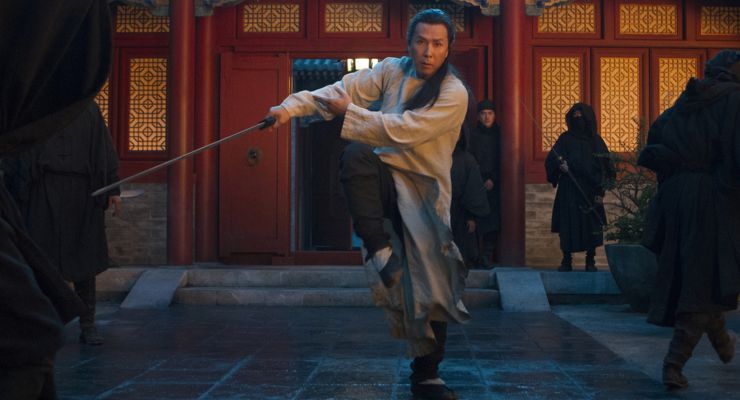 Update: Finally we get to see the first trailer for Crouching Tiger, Hidden Dragon: Sword of Destiny, the sequel to Crouching Tiger, Hidden Dragon (2000). The film is due out in select IMAX theaters and on Netflix on February 26, 2016.
Renowned martial arts choreographer of The Matrix Trilogy, Kill Bill 1 & 2, and the director of Tai Chi Master, Yuen Wo-Ping directs the film. Crouching Tiger 2 continues to star Donnie Yen  (Ip Man 1 & 2, Monkey King 3D) as Silent Wolf. The film also stars Harry Shum Jr (Glee, Revenge of the Green Dragons), Jason Scott Lee (Seventh Son, Hawaii Five-O), Roger Yuan (Bulletproof Monk), Eugenia Yuan (Revenge of the Green Dragons), Chris Pang (Tomorrow, When the War Began, I, Frankenstein) and this will be the first film for newcomer, Natasha Liu Bordizzo.
Update: According to The Wrap, the Crouching Tiger, Hidden Dragon sequel that The Weinstein Company and Netflix will simultaneously distribute in IMAX theaters and online in August 2015 will not be available in Regal or Cinemark theaters. (The same day, AMC, Carmike Cinemas, Cinemark Theatres, and Cineworld also announced they would not show the film). The two largest theater chains in the country, Regal being the biggest, were quick to slam the landmark deal on Tuesday as "an experiment" it does not wish to participate in. (Read More)
Crouching Tiger, Hidden Dragon: Sword of Destiny (2016) is the story of lost love, young love, a legendary sword that must be protected and one last opportunity at redemption. The story will follow the Adventures of Jen and Lo 'Dark Cloud's' son (Iron Knight), who was switched at birth with the Silver Vase, and who takes on the quest of finding his parents and regaining his rightful heritage.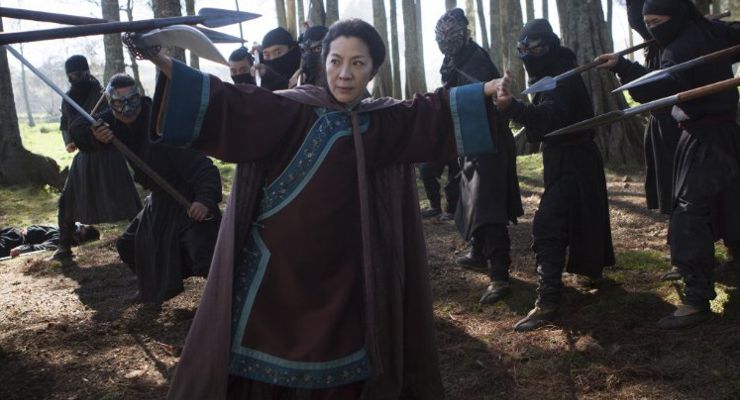 Twenty years after the original movie, Crouching Tiger, Hidden Dragon: Sword of Destiny (2016), producers David Thwaites and Harvey Weinstein will bring us the sequel. Crouching Tiger, Hidden Dragon: Sword of Destiny (2016) will see the return of Donnie Yen as Silent Wolf, Michelle Yeoh as Yu Shu-lien, Harry Shum Jr. as Tie-Fang. Ang Lee will not be returning as director of the sequel, but the original action coordinator and action director Woo-ping Yuen will direct the sequel and he will, most certainly, bring us beautiful locations, and, of course, even more beautiful fight scenes.
Crouching Tiger Hidden Dragon 2 is once again loosely based on Chinese author Wang Dulu's Crane Iron Pentalogy, this time on his fifth book, Iron Knight, Silver Vase. John Fusco (Young Guns, Hidalgoand The Forbidden Kingdom) is writing the screenplay.
Crouching Tiger, Hidden Dragon 2 began filming in March of 2014 and was suppose to be released in the United States on August 28, 2015, but was not.