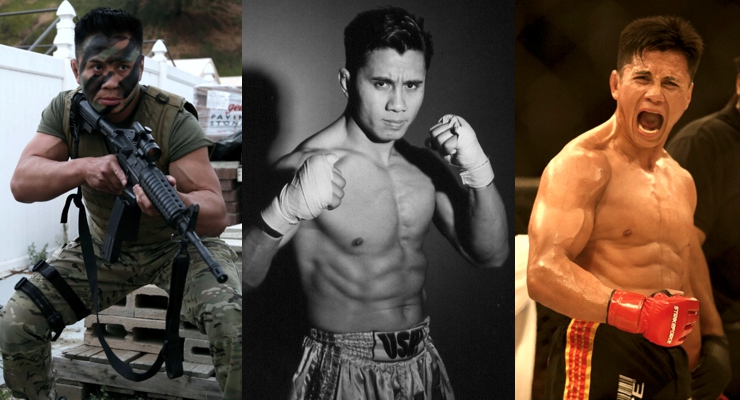 Martial arts champion, actor, stunt performer, producer and action director, Cung Le, was born in Saigon, Vietnam in 1972 and came to the United States when he was three years old. He made his first appearance on the pro MMA stage in 2006, and shortly after, in 2008, he won the Strikeforce Middleweight Championship. With his powerful kicks, skillful strikes, and well-timed takedowns, Cung Le has set high standards for other fighters. Cung Le is a household name in many parts of Asia and is equally adored by his fans in Hollywood and throughout the United States.
Cung Le has starred in many action films including Puncture Wounds (2014), Dragon Eyes 2012), The Man With the Iron Fists (2012), Pandorum (2009) and Oscar-nominated The Grandmaster (2013). This world-class fighter has been on the covers of many major martial arts publications including Inside Kung Fu, Black Belt, Martial Arts Illustrated; and has made headlines and appearances in numerous mainstream media all over the world.
Another of Cung Le's high-profile projects was coaching and mentoring fighters on the reality TV show: The Ultimate Fighter: China in December 7, 2013. He prepared these fighters for the March 1, 2014 match in Macao where the winner earned a six-figure UFC contract. IN the past, the role of mentor and coach was reserved for the president of UFC – Dana White. For the first time, he appointed Cung Le to take his position this season. This speaks volumes about Cung Le's martial arts skill and his ability to attract a world audience.
Cung Le is an extremely down to earth, warm and fun loving individual with a positive outlook on life. He embraces injuries with a light-hearted attitude, and trains daily to stay in shape. He has been promoting his own amateur mixed martial arts event, Born to Fight, since 2001. He also attends martial arts events, works on various media projects, contributes positively to society through his Train for a Cause with Cung Le events, and stays true to himself by always expressing his candid points of view.