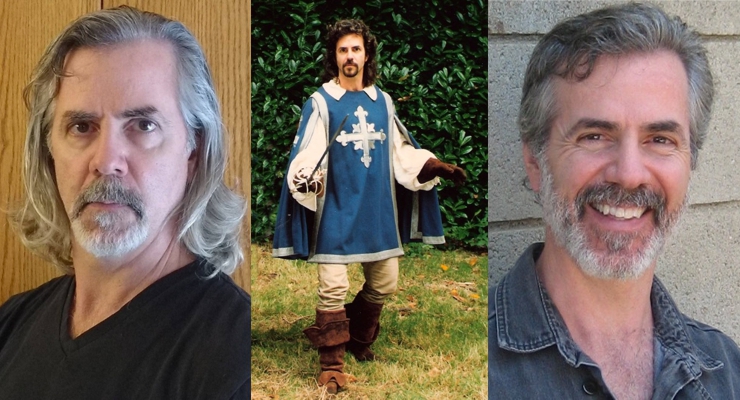 Dan Speaker is considered by many to be one of the world's foremost experts in the art of sword fighting for use in the motion picture industry. He was born into a military family and spent his early years traveling from country to country and from one military base to another. He developed an early fascination with swords, martial arts and the sport of fencing, and as a teenager he  began to apply what he had learned to his new interest, the theater. Dan has also ridden horses and playes the Highland bagpipe.
He attended the prestigious Royal Scottish Academy of Music and Drama in Glasgow, Scotland, earning a Diploma in Dramatic Arts and a Fencing Coach's credential.
Returning to the United States, Dan was working in regional theater as an actor and fight choreographer when he met his wife to be, dancer turned swords woman Jan Bryant. Together they moved to Hollywood and they created the Academy of Theatrical Combat, establishing a unique method of teaching and choreographing the art of sword fighting.
Working with top stunt coordinators in Hollywood, they learned to coordinate and perform entire action sequences for major movies and television along with sword fighting.
They also teach the art of combat to actors and stunt performers, continue to coordinate action, perform stunts, sword fight, and occasionally they do a bit of acting.
Dan Speaker's Professional Resume