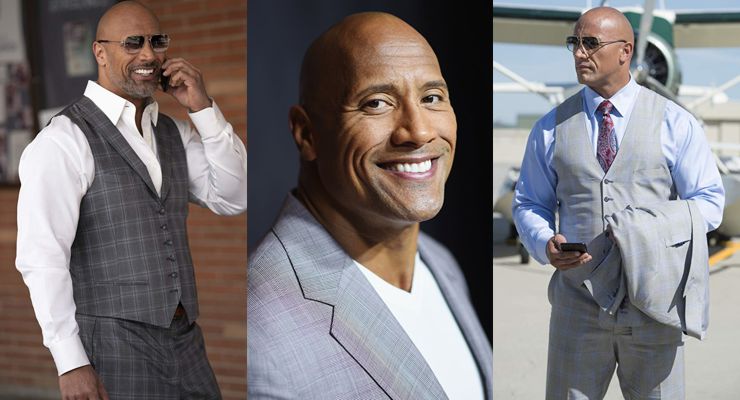 Dwayne Johnson was born on May 2, 1972 in Hayward, California. He is also called The Rock, the name he used in the ring. Dwayne Johnson is semi-retired professional wrestler and a top American actor as well as a producer.
Dwayne Johnson began training for a career in professional wrestling after his career in football was cut short by an injury. He played college football for the University of Miami, where he won a national championship on the 1991 Miami Hurricanes team. He then played and was cut from the Calgary Stampeders of the Canadian Football League two months into the 1995 season, causing him to return to his family sport of professional wrestling. His grandfather, Peter Maivia, and his father, Rocky Johnson, were both professional wrestlers and his maternal grandmother, Lia Maivia, was one of wrestling's few female promoters. Lia Maivia took over and ran Polynesian Pacific Pro Wrestling after her husband died in 1982, and ran the organization until 1988.
Dwayne Johnson is regarded as one of the greatest professional wrestlers of all time. He gained mainstream fame in the World Wrestling Federation (WWF, now known as the WWE) from 1996 to 2004 and he was the first third-generation wrestler in the history of the WWF. He returned to WWE part-time from 2011 to 2013 and continues to make guest appearances.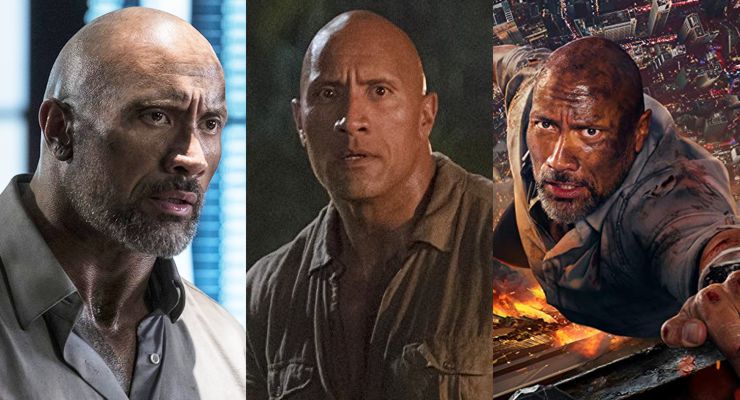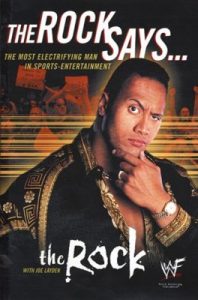 Dwayne Johnson is an eight time WWF/WWE Champion, a two time WCW World Champion, and a two time WWF Intercontinental Champion as well as a five time WWF Tag Team Champion. He is the sixth Triple Crown Champion in WWE and won the 2000 Royal Rumble. Dwayne Johnson's autobiography The Rock Says… written with Joe Layden debuted at No. 1 on The New York Times Best Seller list in 2000.
Dwayne Johnson starred in his first leading film role in The Scorpion King (2002) and he was paid $5.5 million, which was a world record for an actor in his first starring role. His next role of prominence was as Luke Hobbs in The Fast and the Furious series of films. Dwayne hosted and produced The Hero television series (2013), a reality competition, and he continues to produce TV shows and films through his production company Seven Bucks Productions. He plays Spencer in the Jumanji series of films and King Kamehameha in The King. Dwayne Johnson also produced and starred in the wrestling comedy Fighting with My Family (2019).
Forbes listed Dwayne Johnson No. 25 in the Top 100 Most Powerful Celebrities in 2013 and he has been in the top twenty every year since. In 2015, Muscle & Fitness named him "Man of the Century" and he was the world's highest-paid actor of 2016. Also in 2016, Time named him one of the 100 most influential people in the world.
Dwayne Johnson, a registered Independent, attended the 2000 Democratic National Convention as part of WWE's non-partisan "Smackdown Your Vote" campaign, whose goal was to influence young people to vote. A supporter of the Republican Party at the time, he also spoke at the 2000 Republican National Convention that same year.
Dwayne Johnson founded the Rock Foundation in 2006, a charity working with at-risk and terminally ill children. On October 2, 2007, he and his ex-wife donated $1 million to the University of Miami to support the renovation of its football facilities; it was noted as the largest donation ever given to the university's athletics department by former students. The University of Miami renamed the Hurricanes' locker room in Johnson's honor. Dwayne Johnson often speaks to at risk youth in an effort to motivate others to success.