Congratulations!!!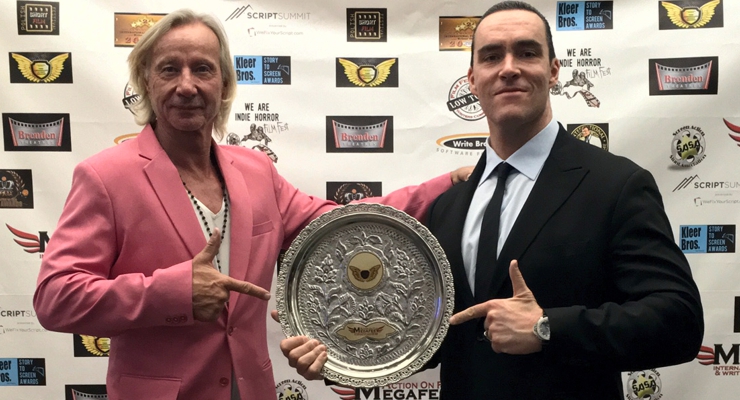 Las Vegas, August 27, 2018 – Russian Film Star and Action Legend Alexander Nevsky wins big at Action on Film 2018's MEGAFest over the weekend. MAXIMUM IMPACT which Nevsky produced and stars in won "Best Action Film of the Year" along with wins for "Best Action Sequence" and "Best Special Effects."
In addition, Nevsky received the festival's "Breakout Action Star of the Year" Award and co-star Matthias Hues received the festival's Icon Award.
"MAXIMUM IMPACT is the biggest film in my career and I'm so glad it was recognized in such a great way! I'm also happy to receive the "Breakout Action Star Award" and would like to thank "Action on Film International Film Festival" and Mr. Del Weston for this honor. But I couldn't be here without my idols Arnold Schwarzenegger, Ralf Moeller and Matthias Hues so I would like to thank them too for all the inspiration and support over the years!" said Nevsky.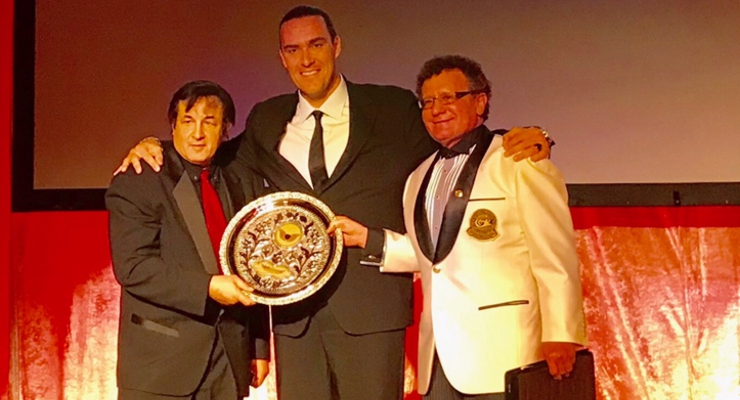 Nevsky received his Awards from Dr. Robert Goldman and Michael DePasquale Jr at the star studded MEGAFest Award Shows which were held at the RIO Hotel Las Vegas and other area venues.
MAXIMUM IMPACT will be released in theaters September 28, 2018, and On Demand and Digital Video on October 2, 2018.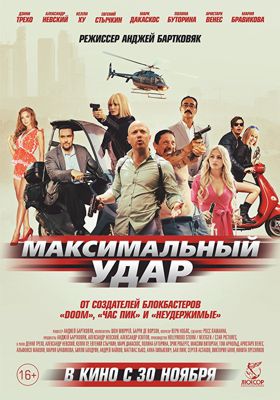 Maximum Impact (2017) was written by Ross LaManna and is directed by Andrzej Bartkowiak (Cradle to the Grave, Doom, Romeo Must Die, Exit Wounds). The film stars Alexander Nevsky, Danny Trejo, and Tom Arnold, Kelly Hu, Mark Dacascos, William Baldwin, Matthias Hues, Eric Roberts and Bai Ling. James Lew was the stunt coordinator on the film.
Maximum Impact (2017) cooperative American-Russian action film, shot by Alexander Nevsky's Czar Pictures in Moscow. The film was released in Russia on November 30, 2017.
Maximum Impact (2017) is about a failed terrorist assassination attempt on the U.S. Secretary of State (Eric Roberts) while he is visiting Moscow for international negotiations. This results in the abduction of the Secretary's granddaughter. While the world sits on the brink of World War III, special agents from the CIA (Kelly Hu, Tom Arnold) and an agent from Russia's Federal Security Service or the FSB (Alexander Nevsky) must unite to catch the terrorist, (Mark Dacascos, Matthias Hues), save the girl, and prevent war.