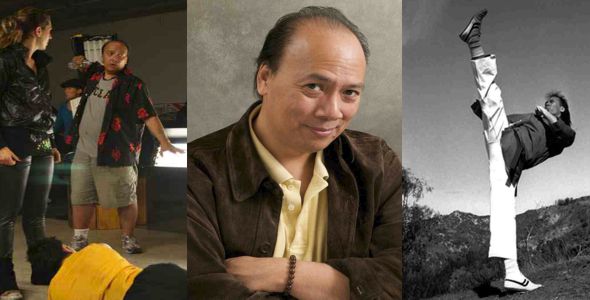 At this seminar you will learn things you need to know from pre to post when it comes to incorporating action into your film that include…
How to tell a story with your fight/action scene
Knowing the difference between a real and choreographed fight
Why martial artists and combative athletes usually do not make effective film fighters
How to effectively work and communicate with your Stunt Coordinator and Stunt team
What to look for in a potential action star
Understanding different styles of fighting to suit your project
Effective scheduling of your action scenes
What to look for when hiring stunt doubles
Knowing your edit points, camera angles, and fps
How other departments (props, wardrobe, make up, special effects) affect an action scene.
Knowing the difference between a daredevil and a stunt professional
What to look for when hiring your Stunt Coordinator
How to protect yourself and what to do when someone gets injured
…. And much more!!
THESE TOPICS ARE NOT COVERED IN FILM SCHOOL, THEY ARE ACQUIRED BY EXPERIENCE THROUGH THE SCHOOL OF HARD KNOCKS! BUT IT DOES NOT HAVE TO BE THAT WAY.
FIGHT/ACTION SEMINAR
When: Thursday, August 29, 2013 from 7:00 PM to 9:30 PM (PDT)
Where:
MBAR 
1253 Vine Street #1
Los Angeles, CA 90038
Tickets include a light Italian dinner and Seminar
$60.00 and $4.29
Meet the instructors of the seminar
John Kreng
2nd Unit Director, Stunt/Fight Coordinator, Action Film Historian, and Author of the textbook "Fight Choreography: The Art of Non- Verbal Dialogue." As a stunt professional he has worked with Jet Li, Tsui Hark, David Carradine, Steven Spielberg, Roger Corman, and Yuen Cheung Yen, to name a few. He is currently working on his second book titled "The Fight Choreographer's Handbook: A Guide for Filmmakers" (which will include a DVD of his directorial film debut "The Best of Both Worlds"), due out in 2014 by Cengage Publishing.
John Kreng was Battle B-Boy's fight choreographer!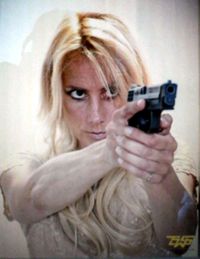 Melissa Tracy
Producer, Director, Action Actress, Writer, and Fight/Stunt Coordinator. She has recently worked with music artist Aleigh O' Sullivan and Producer Andrew Lane as a stunt coordinator on a music video, and directed the feature "Vampie." She is currently working with actress Teresa Huang on the project "Early Retirement."
Special Industry Guests For Panel Discussion Confirmed so far:
Jeff Imada 2unit Director/Stunt Coordinator Known For Bourne Series, Book of Eli, Green Hornet
Ben Ramsey Writer/Director Known For Blood and Bone, Love and a Bullet, The Big Hit
Disclaimer. Guest appearances subject to cancellation or schedule change due to professional commitments.