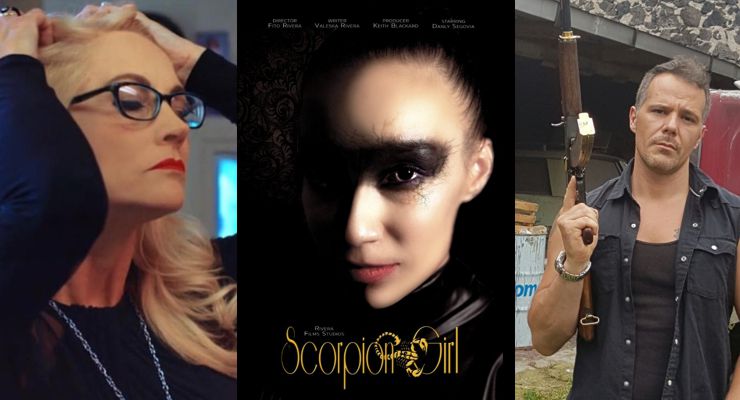 Martial Arts Champion and 8th Degree Black Belt Fito Rivera Tackles Hollywood with International TV Series Scorpion Girl (2017).
It is a very difficult task to be an independent cinematographer for any American artist, and it is even harder when you are a Latin cinematographer. Despite that fact, Fito Rivera persevered to blend his modern-day spin story-telling mixed with traditional martial arts for a unique movie-making magic style that nobody has before experienced. He made his mark in the industry with an eye for cinematography that captures the most emotional moments while never missing a beat in the high action packed series and movies he enjoys creating.
Fito embarked on this journey many years ago to make this dream possible. He traveled in diverse directions to acquire a well-rounded background for film-making. As a teenage young man, he joined the Special Forces. He quickly climbed the ranks in his military career; he was an Instructor of Special Forces to two former South American presidents.
Prior to his military career, he was introduced to martial arts when he was a mere six-year-old boy in Santiago, Chile. His father was a man with integrity, and he sought to introduce honor and obedience into his son's burgeoning life. He enrolled Fito to train personally under the most reputable Sifu, Chinese Kung Fu Master Shen Wu Lee. His passion for martial arts grew into a lifestyle. He began studying under an expert in Korean Taekwondo, Master Young Keung Chung, who was a former instructor of the Korean Special Forces, and also with the famous Hapkido Master Choi Lee.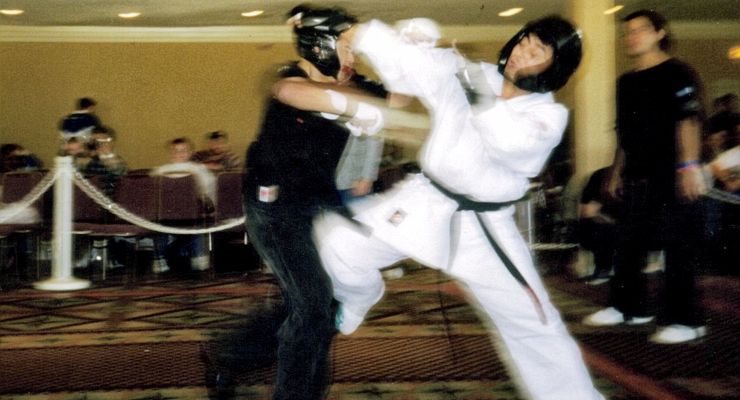 Fito desired to develop all areas of martial arts. He was as mighty as he was hungry to change the world of martial arts. His diverse background groomed him to be well-rounded. He wrestled with the famous "Black Demon". He also practiced Karate Sansei Goju with Hanshi Manny Saavedra in Miami. He was insatiable to conquer every aspect of the art. He trained in full contact body sport with Bill "Superfoot" Wallace. His personal favorite training period was when Fito spent several years perfecting his kickboxing skills with Yuki Ureuchi and Benny "the Jet Urquidez" at the famous Jet Center in Van Nuys, California.
Fito earned an 8th degree black belt. He refused to compete until he was convinced he would be a warrior in the ring. His dauntless courage gave him the mindset to prevail over any one who dared to enter into his domain. His height of 5' 5" tall caused his naïve opponents to underestimate the power burning within this ferocious fighter.
Fito entered a non-stop spree of tournaments. During his 30 year career, he won over 300 tournaments, including the World Games, Hollywood Classic, Battle of Miami, New York Internationals, and ASKAMA Internationals. Most prominently, he earned the title of WWKO World Champion title in over twelve different countries. He proudly retired undefeated with eighty-six fights on record.
Fito experienced a major setback when he suffered a serious neck injury during a Muai Thai fight in Payataa, Thailand, which forced him into retirement from competing on a professional level. Following retirement from competitions, he was hired to be the personal trainer of two South American presidents, and several other personalities. He trained several national and international champions.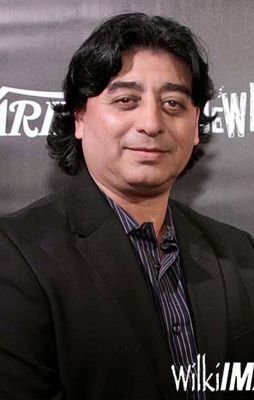 Fito created an organization, KAD (Kickboxing Against Drugs), to reach out to underprivileged youth to offer an opportunity to create a family support environment with a positive outlet versus the "family" gang life offered on the streets. He earned a State Award in recognition for this program. Currently, he maintains the title of Director of International Kaido Goju Karate Organization with thousands of members worldwide.
Fito's father had always instilled into him that education is a high priority. He turned his focus to advancing his education. When he makes a commitment, it is all-consuming until he attains the highest achievable goal. He graduated from International American University with two computer engineering degrees. He went on to obtain an MBA in Film Production Business. He was awarded a Project Certification in Film Production. Furthermore, he managed to earn his degree while employed full-time as a computer engineer. After he graduated, he was determined to conquer the entertainment industry; he decided to devote his pertinacious crusade to movie making.
The time came for Fito to purchase his first major pieces of film equipment. He assembled his cast and crew to travel to Columbia to shoot his first film. He wrote and directed the entire film titled "Curse of Manizales." The film was an enriching exposure into the art of directing.
After the movie wrapped, Fito remained in Columbia where he spent over two years working with local cinematographers and television stations writing a script titled "Repo Chicks." When he felt he had reaped full experience from Columbia, he returned to the USA.
Fito began pursuing the making of "Repo Chicks", but there was something that was driving him to delve further into the project. He knew he had not created the full potential of the storyline that it could be.
He brainstormed a much deeper and richer storyline transforming into the phenomenal plot that it is today entitled "Scorpion Girl." He based the script on the lack of Hispanic females playing lead roles. He had a strong desire to stop the general stereotype that women are only portrayed as either weak or sexual characters. He strives to bring awareness to the core strength all woman have in all roles in life.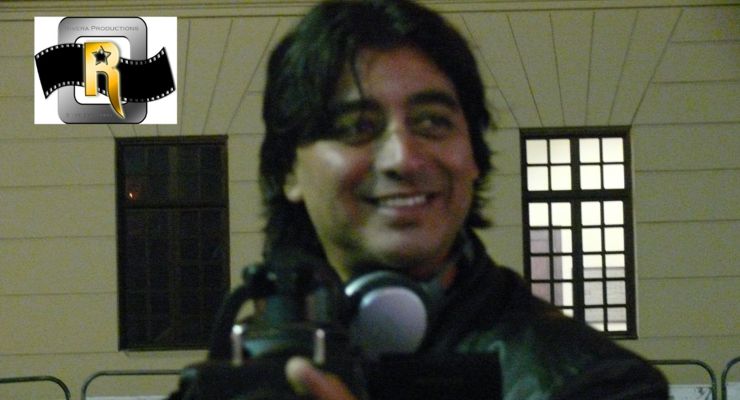 "Scorpion Girl" is an action-packed television series. He will introduce to the world the first Latina female super-hero. Our lead character, Suvanny (aka Scorpion Girl), was on the verge of death from cerebral cancer as a young child. In a final desperate attempt, the local Shaman injected the healing Blue Scorpion venom into her heart to eradicate all cancerous cells. The Shaman warned her she would pay the price later in life.
When Suvanny blossoms into a beautiful young woman, her sister, Alexandra, flees their hometown with her lover, Joe. Alexandra seeks fame and fortune in Hollywood. After several months, she loses all contact with the family, and it is up to Suvanny to go to find her.
Meanwhile, Alexandra is being held captive by a sadistic Nazi descendant, Hans Von Kruger, who kidnaps young, attractive women from across the border of Mexico where they can disappear.
Suvanny will be challenged against the most powerful man on the planet. Hans's mission is to raise Hitler from the dead under the direction of Hitler's right hand Heinrich Himmler.
Before Hitler committed suicide, he made a pact with the dark side that he will go to the underworld, but only until he is risen back to life by drinking the venom of the Scorpion Girl out of the Holy Grail.
Suvanny's quest begins with her sister, but soon it is evident she is facing the most sadistic malefactors on the planet. She is conflicted over her powers, but she understands she must use her superior skills to overpower Hans and other forces against her. She must embrace the warrior inside of her…she must fulfill her destiny to become Scorpion Girl.
With his "Scorpion Girl" project, Fito will bring attention to several areas of public service such as human sex-trafficking. At the end of each episode, there will be a flash across the screen with pictures and information on actively missing women that is connected to a hotline.
"Scorpion Girl" will catapult Fito's career to a global level which is fortunate for all because he has several major projects waiting to captivate the world. Fito has been working under the radar, but the time has come…everyone in the world will know the name…Fito Rivera.