Furie (2019) [or Hai Phuong] is a Vietnamese martial arts film directed by Le Van Kiet. It stars Veronica Ngo (Ngo Thanh Van), as Hai Phuong, an ex-gangster who's skilled in Vovinam, Cat Vy, as Mai, Hai's young daughter, Thanh Nhien Phan as Detective Luong, a detective who's also skilled in Vovinam, Phạm Anh Khoa as Truc, as a criminal from the slums of Saigon, and Hoa Tran as the soulless Thanh Soi.
Furie (2019) is filled with incredible fight scenes and though the plot is not new, the instinct of a mother to save her child is so primal in this film that Veronica Ngo becomes a frightening tigress who will never abandon her cub no matter the circumstances. Ngo is excellent in this role and her fight scenes are as visceral as her acting.
In Furie (2019), Hai Phuong (Veronica Ngo), is an ex-gangster who becomes a single mother. She has left Saigon to lie low in the countryside and is raising her daughter working as a debt collector. When her daughter is kidnapped by organ traffickers, Hai Phuong is forced to use her violent past and every ounce of emotional and physical courage she has to save her child.
The women in this film are truly vicious in their abilities to get what they want and the completely heartless Thanh Soi, leader of an underground network of organ traffickers, is as hardcore as they get. When Hai Phuong, whose heart has been softened by her love for her child, and the soulless Tran finally collide, its the devil with a heart and the devil without, fighting in desperation for everything.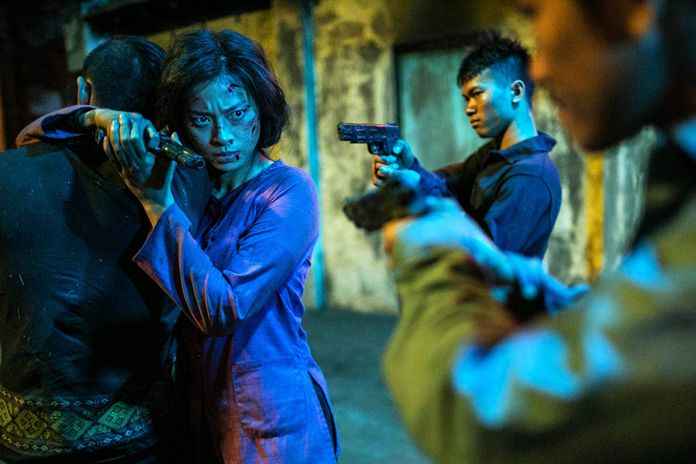 Furie's Arab-French fight choreographer, Kefi Abri has been a stunt performer in projects like Mission: Impossible — Fallout (2018), Valerian and the City of a Thousand Planets (2017), Dunkirk (2017) and Jason Bourne (2016). His martial arts training includes Jeet Kune Do, Penchak Silat and boxing. French action director Yannick Ben has been a stunt performer in many of the same films as Abri and has trained in gymnastics, Aikido, kick-boxing, Sanda, and Jeet Kune Do as well. Neither of these gentleman are trained in Vovinam and for this reason we don't necessarily see clearly how the Vietnamese fighting style differs from the other Asian fighting styles. The choreography we do see is filled with punches, elbows, kicks, takedowns and the use of improvised weapons and it is all brutal. Ngo can take as well as she gives, especially for a woman who is known as a pop music star in Vietnam. Hai's nemesis Hoa Tran, or the soulless Thanh Soi, is well skilled at fighting, even more so than any of her bodyguards or Phuong.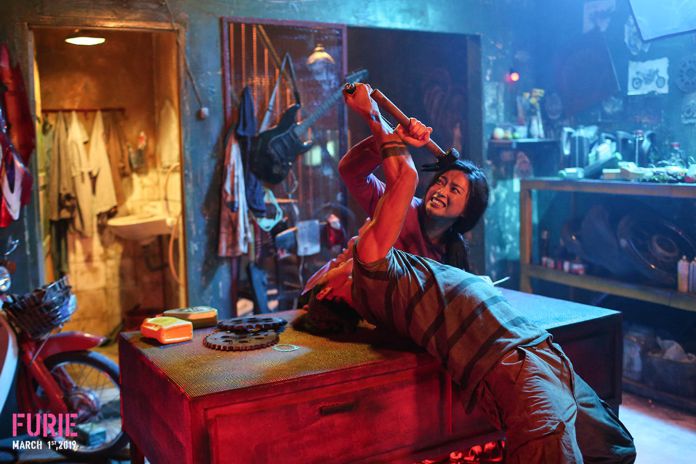 Furie (2019) was released on February 22, 2019 in Vietnam and Well Go USA Entertainment officially bought the U.S. distribution rights for the film.
It became the first Vietnamese film ever to be released in the United States when it was released on March 1, 2019 in the U.S.
Furie (2019) received very positive reviews. Critics praised both the action and Veronica Ngo's powerful, yet emotionally understated performance.
The movie also broke the record for highest-grossing Vietnamese film in history.
Furie (2019) is now on on Amazon Prime and can be rented for $3.99 and bought for 7.99.