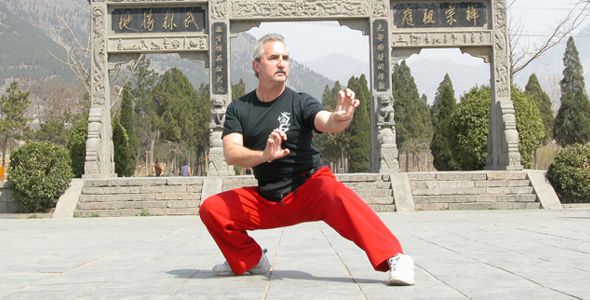 Glenn Wilson Among 8 Real-Life Champions And Masters Added to "The Martial Arts Kid" Cast
Glenn Wilson is among an astounding EIGHT martial arts Masters and Champions officially added to the cast of "The Martial Arts Kid", co-producer James Wilson announced yesterday.
The other seven are: Bill "Superfoot" Wallace, Jeff Smith, Olando "The Warrior" Rivera, Eric Kovaleski, Rick St. Clair, Gerry Blanck and Alan Goldberg.
"From the beginning we wanted to show there is an audience and a hunger for a film with real martial artists at the highest level", says the film's co-producer James Wilson.
James Wilson says that should have been clear from the the film's inception and with the casting of action movie/martial arts legends Cynthia Rothrock and Don "The Dragon" Wilson – James's brother – as the two headliners.
"If you look at some of the big martial arts movie stars in America, some are not true martial artists and even those that are – they are not recognized Masters or Champions", James Wilson says."We wanted to rectify that and have the martial arts in the film be authentic martial arts and to have recognized Masters and Champions."
Glenn Wilson – along with the other seven names announced yesterday – certainly qualifies.
For starters, he is the head of Pai Lum Kung Fu, the style both Don "The Dragon" Wilson and James Wilson practice. and a 5-time World Champion.
In addition, he is an 8-time National Champion; been inducted into 6 Martial Arts Hall Of Fames; the Coach on the U.S. National Kung Fu Team from 1984-89 and a published author and renowned film fight choreographer.
As a competitor in the seventies he was a member of the U.S. Team and won five world titles and eight U.S. National titles. In the eighties, as mentioned, he served for four years as a coach on the U.S. Team.
Glenn Wilson has appeared in virtually every major Martial Arts magazine and accumulated a record of 13-0 as a kick boxer. He was awarded six Golden Belt awards in tournament competition while accumulation over 250 career trophies. During his successful career he has been inducted into six Martial Arts Halls of Fame, including "Inside Kung Fu Magazine" and the "World Head of Family Sokeship Council".
As an accomplished author Grandmaster Wilson has authored many articles in several different magazine publications as well as authoring five different books pertaining to the Pai Lum Tao system that are sold worldwide.
As a personal protection specialist Glenn Wilson has secured the safety of such celebrities as Michael Jackson, Dolly Parton, Charles Barkley, Larry Bird, Dianna Ross, The Beach Boys, Three Dog Night, The Righteous Brothers, Huey Lewis, Liza Minneli, Barbara Mandrell, Larry King, Don 'The Dragon' Wilson, General Scwazkopf and many more.
He has appeared in and served as fight choreographer for action movies such as Don (The Dragon) Wilson's movie "Redemption" in the United States and the movie "Shaolin Kid" in Europe.
"The Martial Arts Kid" will start filming this spring and is scheduled for a 2015 release.