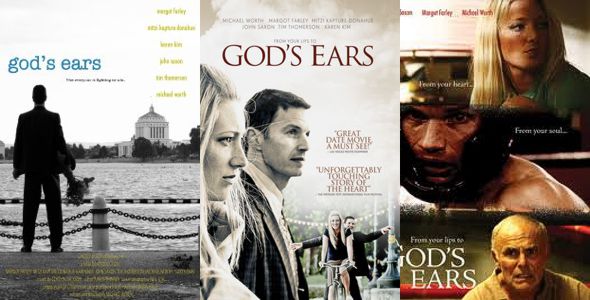 In God's Ears (2008), an autistic boxer and a nomadic stripper form a tenuous friendship that helps them to better understand the world they feel has left them behind. Noah Connelly (Michael Worth) is an aspiring boxer from Oakland, California. Most of Noah's days are spent cleaning the floors at his local gym. He is patiently waiting for the moment when he can finally step into the ring and into the future that he hopes awaits him. To the casual observer, Noah leads an entirely unremarkable existence, though exotic dancer Alexia (Margot Farley) is far from the casual observer. One day, after crossing paths in what seems like chance, Noah begins to affect the way Alexia views the opposite sex. Up until this point in her life, Alexia has taken a transient approach to relationships. Her friendship with Noah begins to show signs of becoming something more serious, and Alexis discovers that the relationships reveals a deeper pain that she can't confront. Encouraged by the owner of the gym (John Saxon), who introduces Alexia to his family, Noah invites Alexia on a journey that will take her out of her comfort zone and challenge her entire perception of love. If Alexia can find the courage to confront her deepest fears, then maybe Noah can summon the self-confidence to strap on the gloves and prove himself as a true pugilist. ~ Jason Buchanan, All Movie Guide
Director: Michael Worth
Writer: Michael Worth
Stars: Margot Farley, Michael Worth, John Saxon, Tim Thomerson, Mitzi Kapture-Donahue
Reviews
God's Ears LV Film Fest Review – "My choice for the best of the festival today hands down…"
The Method Fest International Film Festival – "Worth creatively draws the parallels of human loneliness and longing that bring these two people together in an unforgettably touching story ofthe heart."
Las Vegas Movie Examiner – "it is a movie even an old unromantic zombie lover like me can enjoy. Oh, and great date movie material for sure. Great acting, a good script and performances that are top notch. A must see." ~ Terra King, Las Vegas Movie Examiner
Awards
2008 VisionFest Domani Vision Award for Emerging Talent Michael Worth.
New York City, VISIONFEST 08: The Other Festival, ended its five-day run last night, at the Tribeca Grand Hotel Screening Room, with its "closing night" Official Selection, God's Ears, directed by Michael Worth, and its 2008 Awards Ceremony, which saw the aforementioned film walk off with two of the film festival's most coveted awards: the Domani Vision Award for Emerging Talent, and the Jack Nance "Breakthrough Performance" Award. Both awards were presented to Michael Worth; the first honoring him as a filmmaker, and the second, recognizing his powerful acting turn. Worth first took to the podium with his mother, who stated that while she's not a writer, an actor, or a director, she affectionately added: "But I'm a real good producer," obviously referring to her son as he raised his award in the air. Michael Worth then added: "This is the first time I've ever won anything like this. I'm just really honored."
2009 Las Vegas Film Festival Best Director
2009 Big Island Film Festival Audience Choice Award
"God's Ears" wins Best Dramatic Feature Film at the 2009 Illinois International Film Festival!
2008 Method Fest Best Supporting Actor John Saxon
2009 Skip City Film Festival, Japan Only US Selection
Visit the God's Ears website
God's Ears on DVD!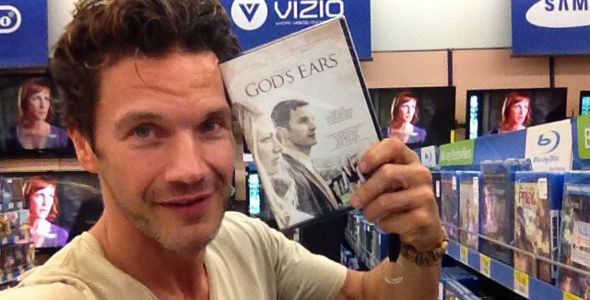 Michael Worth at Walmart with God's Ears on DVD!