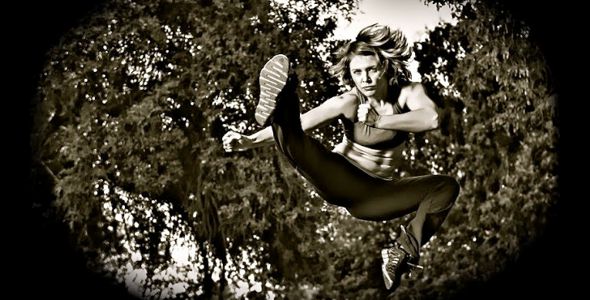 Inga Van Ardenn, a Tae Kwon Do World Champion, Fifth-Degree Black Belt and 5-time European Martial Arts Champion best known for her 2013 action short "Crossing Shadows", has been cast in "The Martial Arts Kid".
Inga Van Ardenn was born in Russia and she started practicing Tae Kwon Do at the age of 11. She eventually became an International Tae Kwon Do Instructor and Captain of the Russian National Tae Kwon Do Team.
Inga Van Ardenn would go on to attain incredible heights of success. She became a Fifth Russian Tae Kwon Do Champion an amazing SEVEN YEARS IN A ROW! a 5-time European Chanpion and then reached the pinnacle when she became a Tae Kwan Do World Champion.
Van Ardenn participated in different martial arts television shows as well. In 1997, Russian Television produced a documentary about her and the Russian National Tae Kwon Do Team. She also landed a leading role in an instructional video called "Spirit Of Tae Kwon Do".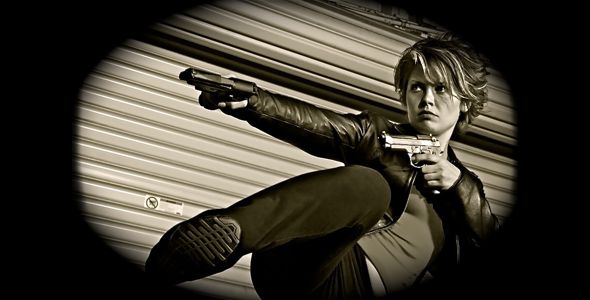 From 1995 to 1998, Van Ardenn was enrolled in the Martial Arts Academy in Ukraine and the University of Physical Culture in Moscow, Russia.
It was in 1998 that Van Ardenn moved to Belgium and quickly became the President of the Belgian Tae Kwon Do Federation and attained the rank of Fifth-Degree Black Belt. She created the Belgian National Demonstration Team, with the goal being to continue developing Tae Kwon Do in Western Europe and also worked as a director and choreographer during this time.
In 2005, Van Ardenn moved to Los Angeles. She would soon meet Benny "The Jet" Urquidez. The martial arts legend invited Van Ardenn to study under his tutoring in staged combat. She also attended Lee Strasberg's renowned film school and soon began acting on camera.
She a hasn't stopped yet. Besides filming "The Martial Arts Kid" this summer, Van Ardenn has just completed the film short "5 Minutes" and is in post-production on the film "40 Sundays."
"The Martial Arts Kid" is set to heat theaters in the Summer of 2015.
In closing, here's a clip of Inga Van Ardenn in action.