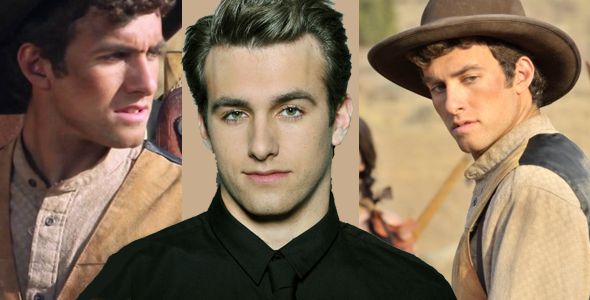 "Bully" For Him! Matthew Ziff Cast In Major Role In The Martial Arts Kid
Matthew Ziff has been cast in a major role in the film The Martial Arts Kid.
The 22-year-old Ziff, who has been comfortable in front of a camera, since he was only a few months old, has been cast in the sought-after part as "The Bully" of the title character – who has not yet been cast yet.
Ziff is happy and grateful to have landed the role and the opportunity to be a huge, important part of The Martial Arts Kid.
"Well I've known Don Wilson (who co-headlines the film with fellow martial arts/action-movie legend Cynthia Rothrock) for a while now", says Ziff. "He's a family friend and he had a clip of my work and passed it on to his brother, James Wilson, who is one of the producers of the film."
"So we got connected through that", Ziff continues. "We got to talking about different productions and all kinds of stuff. Then, I got to speak to the director (Michael Baumgarten) and he got to watch some of my work. He got really excited and we got talking some more and I decided to take the part."
Ziff says he is prepared for a role that arguably could be the second-most important to the film besides the title character and which could be the most memorable.
He knows it will be fun playing the "bad guy" in the film, but is prepared at the same time to have audiences rooting against him.
"I think it's pretty different from the other roles that I've done, so I'm happy to switch it up and try something new", he says. "To have an opportunity to play a role that's so different, I think it's really interesting."
It doesn't hurt to have someone who may have played THE most memorable bully of all offering you advice, either.
"William Zabka, who was obviously the original bad guy in the original The Karate Kid – the original bully – he's a good friend of mine", says Ziff. "So it'll be really interesting to see what his thoughts are."
Ziff has been forunate to learn from various "name" people over the years. A lot of acting veterans three times his age don't have his resume.
Ziff's professional career started just a few months after his birth. Ziff was signed by Wilhelmina Models in New York and his first TV appearance was on "The David Letterman Show" while only a few months old. He has been featured in numerous print ads and campaigns, including in "Glamour magazine". Along with his brother Adam, Ziff appeared on dozens of toy boxes as well as several TV commercials for companies such as Volkswagen and T-mobile.
"I've been able to do a lot of cool stuff over the years", he agrees.
At the age of eight Ziff became a guest star on "Late Night with Conan O'Brien" in a skit called "Late Night with Matthew Ziff".
"Yeah, it was a really cool skit", says Ziff. "I've been very lucky and very fortunate to be able to have all the roles I've been blessed with. I've been able to work with cool people and play a lot of cool parts over the years."
He starred in the 2012 film, "Treachery", and appears in the long delayed film "Mansion of Blood", starring Robert Picardo and Gary Busey, which is now scheduled for a 2014 release. He is also set to star in 2014 alongside Eric Roberts in "Bhudda Eyes", as Justin in the sci-fi thriller "Altered Perception" and in the titular role as the outlaw and gunfighter, John Wesley Hardin in "Hardin". Ziff is also the executive producer of "Six Gun Savior" and a co-producer of "Mansion of Blood".
But he says his part in The Martial Arts Kid has a chance to be special and it is impossible not to believe him.
One of the main reasons is that Ziff seems to have the talent to convey a memorable persona for his bullying character. Equally important is the fact that although many actors who land roles in martial arts films have no martial arts training, Ziff does – and he still trains.
"I do", he says. "I'm a second-degree Black Belt in Tae Kwon Do and have trained for many years. I have also trained in Hapkido, wrestling and sword fighting".
Ziff says he is happy to be working with his friend Don Wilson.
"We've been friends a long time", adding that he is aware of the stature, history and following Don Wilson has.
"Oh, yeah", says Ziff in an admiring voice. "He's like one of the biggest there is."
He says he has met fellow legend Rothrock a couple times and has seen a few of her films.
Ziff realizes the bar has been set high by the two leads, Don Wilson – who is arguably the greatest male kickboxer ever and Rothrock, who is unquestionably the greatest female martial artist ever.
"That's a pretty (impressive) pair to try and stack up with", Ziff says laughing. "I better go back and train hard, right?"
The Martial Arts Kid is set to hit theaters in 2015