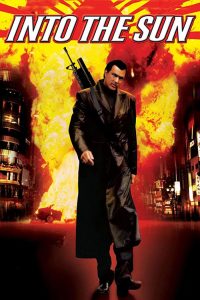 Directed by mink and written by Joe Halpin, Trevor Miller, and Steven Seagal, Into the Sun (2005) stars Steven Seagal along with Takao Ohsawa and Juliette Marquis.
Into the Sun (2005) is about an American ex-CIA agent, Travis Hunter (Steven Seagal), who has experience in the Yakuza culture and who is now living in Japan. He is brought in to investigate the public execution of the Governor of Toyko.
The film came out in the United States on November 22, 2005. In spite of the $35 million budget and a decent supporting cast, Audiences and critics alike were disappointed in the film, especially in the lack of martial arts action and the tedium of the film which seems to be the issue with many of the other Steven Seagal films of late.