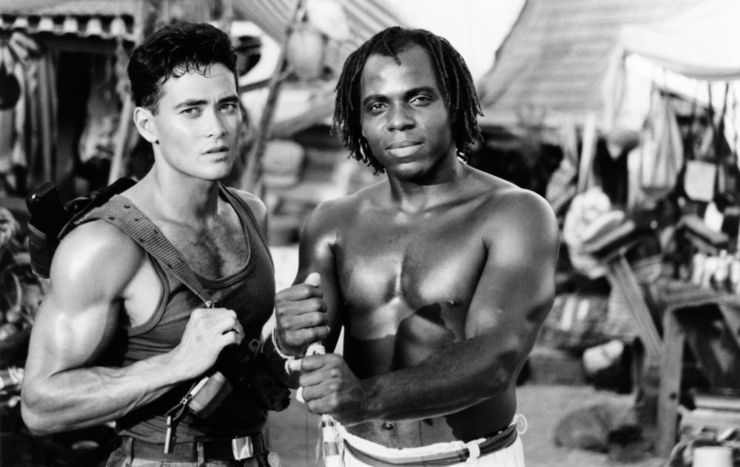 Joselito 'Amen' Santo known as Mestre Amen Santo, is an Afro-Brazilian Master of the martial art of capoeira. He was given roles practicing his art in two Hollywood movies, Only The Strong (1993) with Mark Dacascos and Kickboxer 4: The Aggressor (1994) with Sasha Mitchell, and he created much of the fight choreography for Only The Strong (1993).
Born in Bahia, Brazil, he took capoeira as a teenager under Mestre Waldemar and Mestre Avila in order to escape the poverty and violent crime that plagued his neighborhood. He emigrated to the United States later and began teaching capoeira in Los Angeles.
Joselito 'Amen' Santo is the founding director of Capoeira Batuque group of capoeiristas, and oversees the group's schools internationally. There is Capoeira Batuque schools in Japan, Dubai, Germany and in Brazil, the homeland of Capoeira. The Capoeira Batuque headquarters are located in Los Angeles, California.