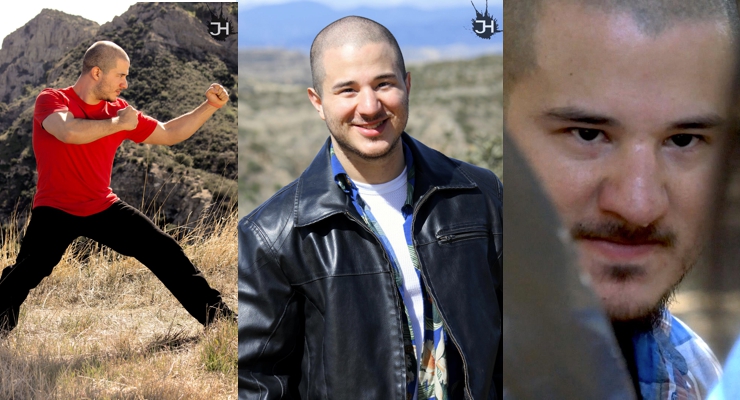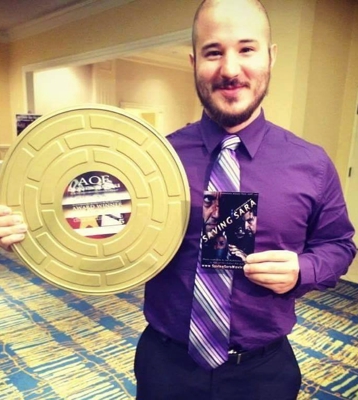 Kevin Barile is a graduate of the New York Film Academy, Los Angeles campus. He assisted with fight choreography on The Chemist and was the lead action designer alongside Mario Rocha on Samurai Cop 2: Deadly Vengeance which opened in Los Angeles at the Laemmle Noho 7 on October 9, 2015. Kevin won Best Fight Choreography for a short film for Mendavo and Best Male Action Performer of the Year at the 2014 Action on Film Festival. He won Best Trailer for his trailer Saving Sara at at the 2015 Action on Film Festival. Kevin's recent fantasy/action short Fight For Your Life, co-starring Davis Chong (Die Fighting), was also nominated for action design at the 2015 Action on Film Festival.
Over the years, Kevin has had the opportunity to meet and work with many stunt and fight professionals including the fan favorite EMC Monkeys. He has fought opposite fan favorite Xin Wuku in his own short film Flash Drive and yet again in the EMC Monkey's production Nerf 2, which comes out in installments this year.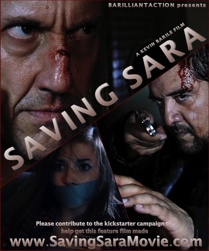 Kevin's Saving Sara will be his first featured film and the film is being funded through The Saving Sara Kickstarter.
Saving Sara is the heartbreaking story about a father, Wade, who is desperately searching for his daughter who was kidnapped years before. A woman, Sylvia, has information about Sara's whereabouts, but she will not release that information unless Wade will help her rescue her own daughter, Kari, from her abusive ex-husband.
Action veterans Billy R Smith, Jin Kelley, Carl Van Meter and Jon Miguel  join the cast and stunt team of Saving Sara, and Mario Rocha, on top of producing the film and coordinating stunts, will have a co-staring role. He is playing Cesar, a bad-ass professional killer hellbent on returning Kari to her father and to killing Wade.
Kevin Barile started wushu (Chinese kung fu) in Connecticut at the age of 12. He received his Black Belt when he was 16. Kevin trained under two-time national wushu champion Grandmaster Hu Jianqiang out of the Shaolin Wushu Center in Los Angeles, California. Grandmaster Hu worked alongside Jet Li in Li's early film career in movies like The Shaolin Temple (1982) and Shaolin Temple 2: Kids from Shaolin (1984).
As a competitor, Kevin Barile won nearly 30 gold medals throughout his competitive wushu career both in China and in the United States.
Kevin Barile teaches wushu at the Shaolin Wushu Center on S La Cienega Blvd in West Los Angeles.