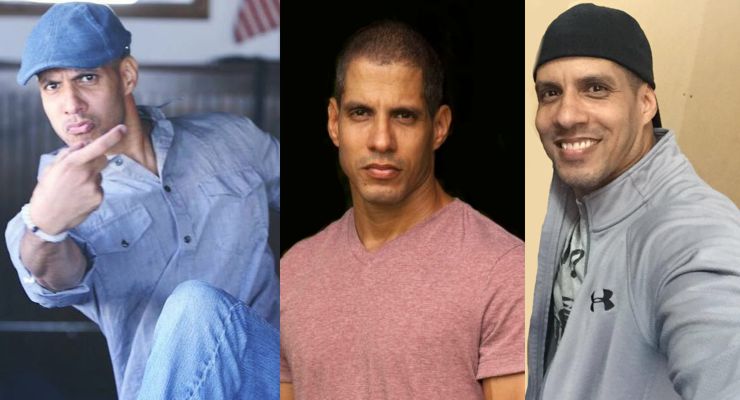 Martial artist Manny Ayala is a Stuntman, Fight Choreographer, and does Motion Capture.
Manny Ayala left his job at an auto body shop in 2003 and headed to California to pursue his dream of becoming a stuntman. He trained at Action Cinema Training at CBS studios training with instructors Kerry Wong and Reuben Langdon who have worked with Jackie Chan and other Hollywood celebrities. After 6 months of training in film fighting the team offered him his first job working on motion capture for a video game. Later that same year he was called to double the lead on an Hong Kong Style action horror film on the East Coast.
Manny has used his training in fighting and his quick reaction times to land work in shows including The Shield, Kamen Rider Dragon Knight, Spike TV, The Deadliest Warrior, Blue Bloods, and on Netflix in Marvel's Luke Cage where he worked with James Lew. He has worked in numerous films including Crank 2 : High Voltage working with Jason Rodriguez and Craig "Frosty" Silva, The Green Hornet (2011) working with Andy Armstrong and Jeff Imada, Silver Linings Playbook (2012) working with Ben Bray, The Amazing Spider-Man 2 (2014) working with Andy Armstrong and Gary Stearns and more recently as an actor in Creed (2015). He is working toward becoming a full time fight choreographer.
Manny Ayala has trained in martial arts for 25 years. His martial arts skills include MMA, Ground and Pound, Karate, Tae Kwon Do, Eskrima, Weapons including Guns, Knife, Staff, Nunchaku, and Katana. His stunt skill include Squibs, general Guy/Gal fighting, Reactions, Advanced Tumbling, Barrel Rolls, Wire Work, Hong Kong Wire Work, Ground and Pound. He also does low Falls (30′-Under), and Mini Tramp.