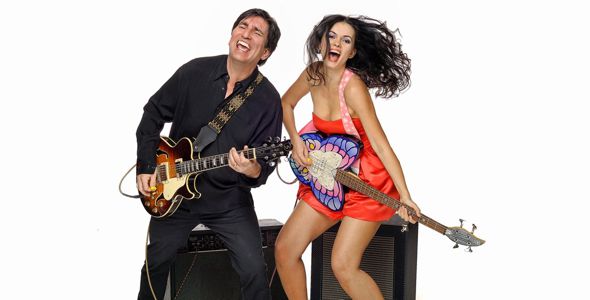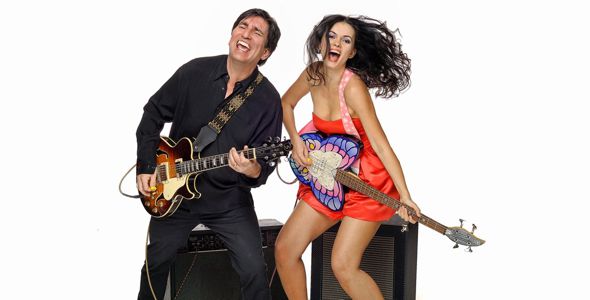 Songwriter Martin Blasick Tapped To Make More "Magic" For The Martial Arts Kid
Composer/songwriter Martin Blasick – an Oscar nominee for "Magic Mike" – has been chosen to be a contributing songwriter for "The Martial Arts Kid".
Martin Blasick's wife, actress and model Natasha Blasick, has been cast for a major role in "The Martial Arts Kid" – the film headlined by martial arts/action-movie legends Cynthia Rothrock and Don "the Dragon" Wilson as well.
Martin Blasick co-wrote the eyebrow-raising "Ladies of Tampa" with Matthew McConaughey for the 2012 hit "Magic Mike" and it unexpectedly became an overwhelming favorite for an Oscar.
Though many thought there were far more thought-provoking and intriguing possibilities than "Ladies of Tampa", McConaughey loved the song so much he cockily predicted it would be nominated for an Oscar and soon became an overwhelming favorite.
Which is an amazing tale, because in the original script, Matthew McConaughey's character, club owner Dallas, did not even have a stripping scene, let along a song to go along with it.
But McConaughey not only wanted one, he knew exactly how it should play out: He'd begin by serenading the women from the stage with a slow song. Pine suggested she and McConaughey pen the tune with Martin Blasick, McConaughey's guitar coach. They wrote "Ladies of Tampa" in about three hours at McConaughey's hotel.
Though many thought the song was silly, it was Martin Blasick and his co-writers that got the last laugh at the 2013 Oscars.
Martin Blasick studied at the University Of North Texas in jazz improvisation and classical composition. A love for pop music has provided him with a bottomless fountain of inspiration from which to drink the waters of passion and creation.
Since his first music cue in "Earth Girls Are Easy", Martin Blasick has provided scores, songs, cues, arrangements and productions for a stylistically diverse array of television shows and films.
Traditional music includes operatic classics for The 4th Tenor and big band jazz for the TV series "Army Wives". Pop music includes Lindsay Lohan singing Martin's song "Don't Move On" onscreen in "Confessions Of A Teenage Drama Queen" and producing "Miracles Happen" for the certified gold soundtrack album for "Princess Diaries 2".
Martin Blasick has produced celebrity vocal tracks for stars such as: Brendan Fraser, Mary Steenburgen, Denise Richards, Eddie Griffin, Rodney Dangerfield, Denis Leary, Anne Hathaway, Heather Graham and more.
His music also appears in "Oceans Twelve" and "Ocean's Thirteen", as well as movies/TV shows as varied as: "The Matador", "Kyle XY", "Bedazzled", "Ugly Betty", "Lost", "The Reaper", "Undercover Brother", "Kinsey", "Samantha Who" and many more.
An early adopter of digital recording, Martin Blasick has been using ProTools since it's debut in 1991. To this day his passion for musical exploration is a daily quest that crosses through nearly any style of music. Particular loves are electronics, English composer Vaughan Williams and listening to KCRW. Martin is endorsed by Samick's Greg Bennett guitars. He performs as a singer-songwriter and has released three albums and an EP as a solo artist. He is also a member of the band Snowflakes.
Now, he is a member of "The Martial Arts Kid" film crew as well.
"The Martial Arts Kid" is scheduled to start filming this spring with an eye toward a 2015 release.