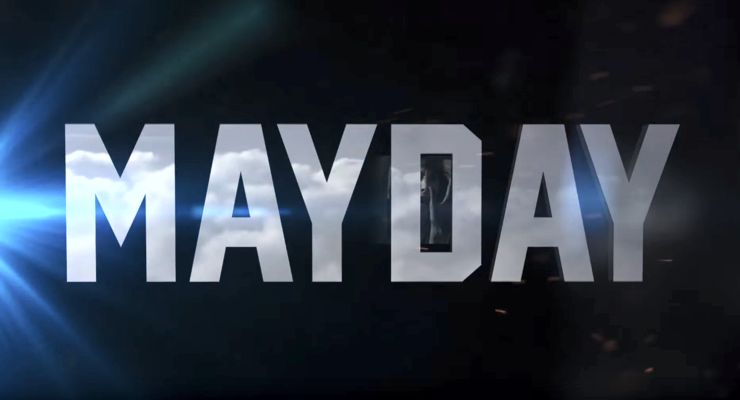 We were invited to attend the premier of MAYDAY (2017). We love movies, especially when our friends are in them. We expected an action film, but didn't expect the thriller-horror aspect. We really enjoyed this movie and were totally surprised by the ending, so there will be no spoilers.
Producer, Director and Writer, Massimiliano Cerchi directed MAYDAY (2017), which was written by Rod Smith. They also collaborated on a previous film, LOCKDOWN (2017).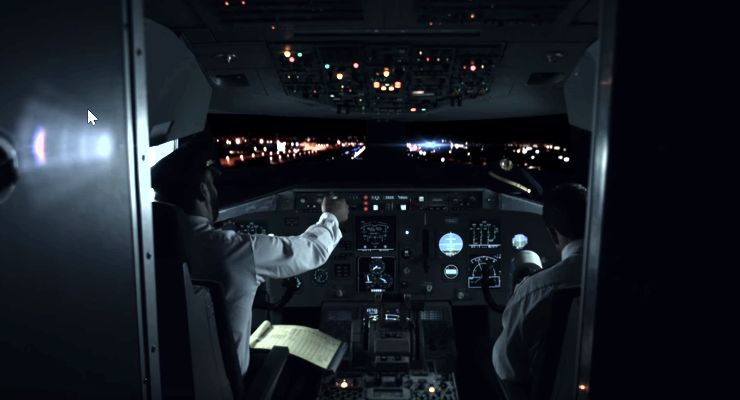 MAYDAY (2017) is about an airline filled with people traveling to London. The lights begin to flicker and go out for a few seconds and each time this happens, a passenger disappears. It is frightening to be in a jetliner flying at 45,000 feet with nowhere to hide and nothing you can do, but wait.
The film really revolves around the characters played by Michael Paré, Crystal Santos, Sadie Katz, Carlo Mendez, Chanel Ryan, Elise Muller, Scott Engrotti, Vincent Rivera and Michael Wainwright, Christopher Drummond, Raj Kala.
We have two pilots, Captain Frank Perez played by Vincent Rivera and Co-Pilot David Michael Esparza played by Carlo Mendez. We have two flight attendants, Aeryn played by Sadie Katz and Lynn played by Chanel Ryan. We have an Air Marshal, Adam Anderson played Michael Paré. We have Rochelle played by action actress Crystal Santos. We have a set of newlyweds, Mark and Penny Tillman played by Christopher Drummond and Elise Muller. We have a Las Vegas "Entrepreneur" named Clem 'Smokey' Williams played by Scott Engrotti. We have a doctor, Dr. Singh, played by Raj Kala and a very neurotic gentleman, Nero Simms, played by Michael Wainwright.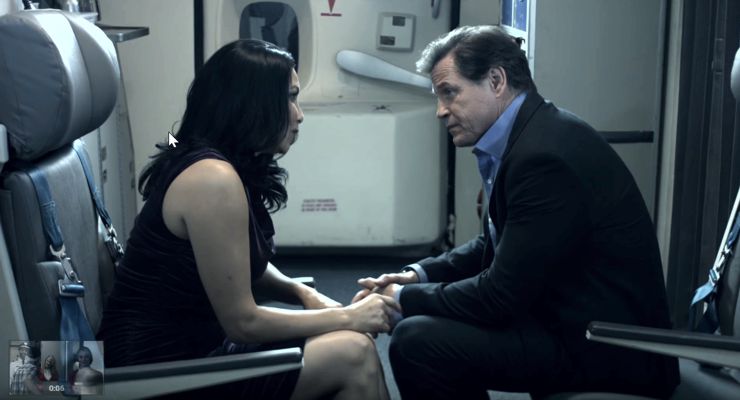 The characters play well off one another and as the tension continues to rise the mettle of each individual is tested. Adam Anderson, the Air Marshal has to keep it together and he calls on Rochelle because she exhibits a different kind of calm and strength the others do not. These two are the strong characters in the film. Clem 'Smokey' Williams ruffles everyone's feathers and the two flight attendants fight over Air Marshal Adam, their love interest. Soon, however, everything else pales as the passengers begin to disappear and there is no one who can control what's happening.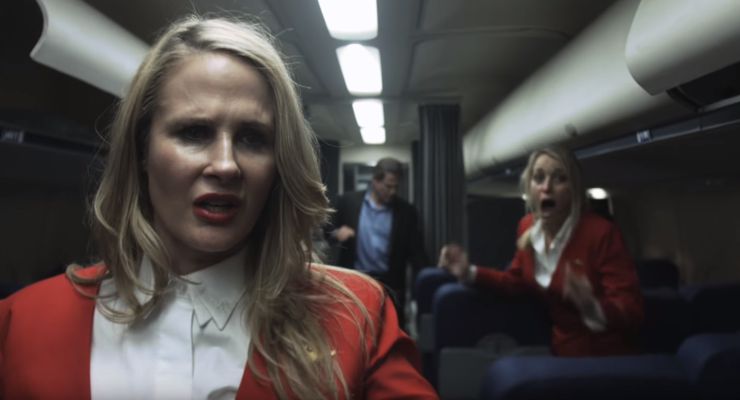 The plot of MAYDAY (2017) is a good one, and the production aspects were well done, but since the entire movie takes place inside the cabin of a jetliner, we are truly dependent on the interaction of the characters and the dialogue to move the film forward and to give us insight into each personality so we can decide if we love, hate, or are indifferent to them. For us, the dialogue didn't do this. Some was lack luster, sometimes even funny, but we weren't sure if it was by accident or by design.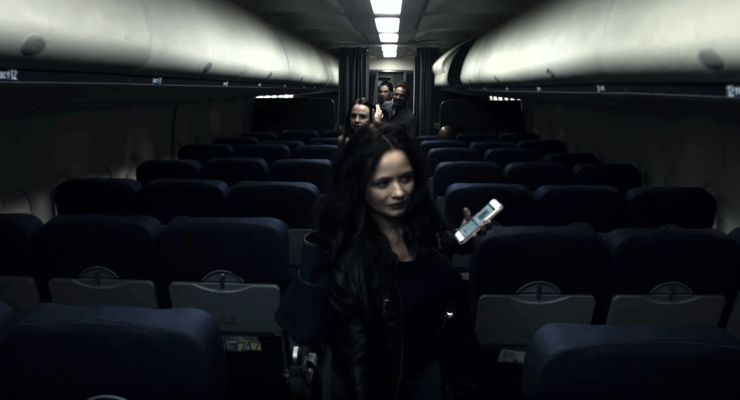 In confined spaces like this every word counts and so do actions, gestures and expressions. It is the dialogue that helps us really get to know each individual, along with the use of expression. There were so many closeup shots but with few expressions that really spoke to us or moved us. It was more about finding out what was happening that held the story together, not our love for the characters or our desire to see them safe.
When it comes to action, some of the characters, especially the flight attendants and Mr. Sims are a bit redundant, moving the story backwards. Some of the action in the cockpit did the same.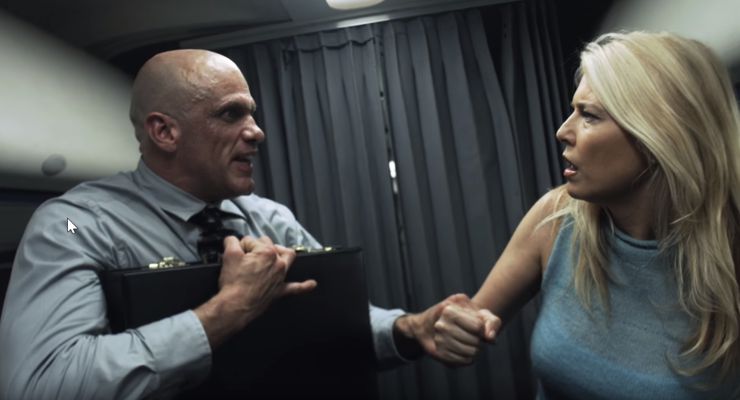 In films set in confined spaces, the use of objects is important. We don't want to give anything away so we won't give details, but there were objects used in the film that had great importance and they could have been more suitably used to build excitement and to heightened the level of fear.
MAYDAY (2017) has the makings of an excellent film. The storyline is good, there is a good team of actors and with more attention to detail it could have delivered the story in an even more powerful way.