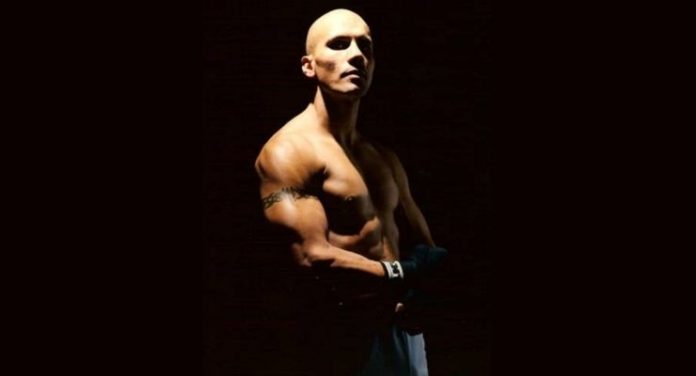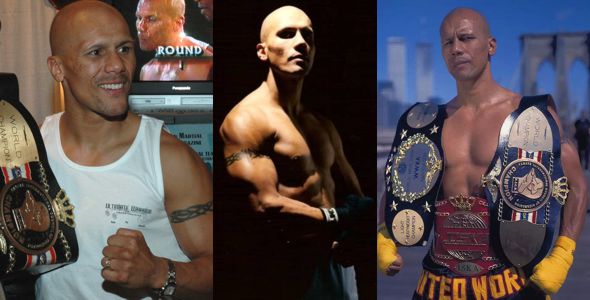 Olando The Warrior Rivera Among 8 Real-Life Champions and Masters Added To The Martial Arts Kid Cast.
Olando "The Warrior" Rivera is among an astounding EIGHT martial arts Masters and Champions officially added to the cast of "The Martial Arts Kid", co-producer James Wilson announced yesterday.
The other seven are: Bill "Superfoot" Wallace, Jeff Smith, Eric Kovaleski, Rick St Clair, Gerry Blanck, Glenn Wilson and Alan Goldberg.
"From the beginning we wanted to show there is an audience and a hunger for a film with real martial artists at the highest level", says the film's co-producer James Wilson.
James Wilson says that should have been clear from the the film's inception and with the casting of action movie/martial arts legends Cynthia Rothrock and Don "The Dragon" Wilson – James's brother – as the two headliners.
"If you look at some of the big martial arts movie stars in America, some are not true martial artists and even those that are – they are not recognized Masters or Champions", James Wilson says."We wanted to rectify that and have the martial arts in the film be authentic martial arts and to have recognized Masters and Champions."
Rivera – along with the other seven names announced yesterday – certainly qualifies.
Rivera has been an elite kick boxer for years and his accomplishments are extraordinary. He has dominated the world of kick boxing like few others, earning the nickname "The Warrior".
Rivera is a five-time world champion super light heavyweight kick boxer, holding titles in the ISKA (International Sports Karate Association); KICK (Karate International Council of Kickboxing); WWKA (Worldwide Karate Association) and PKF (Professional Kickboxing Federation). Rivera unified the division for the first time in kickboxing history.
Rivera's rich professional kickboxing career yielded an impressive record of 32 wins, 3 losses and 1 draw. When you consider the fact that two of the three losses were in his first two professional bouts, his record becomes that much more impressive. he won 29 of his next 30 fights, with 20 of those victories by knockout.
Rivera began his kickboxing career when he was only 9 years old, in Brooklyn New York where he began training in Tae Kwon Do. When his young career was temporarily put on hiatus because his family could no longer afford his training, Rivera was determined to find a way to raise the necessary money himself and by the time he was 13 he was training yet again.
Since then, "The Warrior" has never looked back on his way to the top of both the kickboxing and boxing worlds.
At the age of 35, Rivera was the youngest person ever inducted into the World Karate Union Hall of Fame.
He also expanded his kickboxing success into the boxing ring and though that career was short by comparison – his career record was 15 wins, 6 losses and 2 draws – Rivera manged to win the Latin American WBC Championship Boxing title and the IBC America's Title during that time.
Since retiring, Rivera has helped train over 5,000 clients around the world, including a slew of celebrities such as fellow martial artist Wesley Snipes.
"The Martial Arts Kid" is starting filming this spring and is scheduled for a 2015 release.