Outlawed (2018), presented by Vision Films, is the action-packed thriller that pays tribute to veterans and their search for a civilian life post-combat. The film is the directorial debut of former Royal Marines Commando Adam Collins and co-director Luke Radford.
Adam Collins, a former Royal Marines Commando turned professional stuntman and filmmaker, conceived the film while working in the private sector protecting commercial vessels from pirate attack groups off the coast of Somalia.
"The original idea for the plot came when I was operating off the coast of Somalia as an armed maritime security team leader", he says. "My role was to detect, deter, delay and defend against pirate attack groups in and around the Indian Ocean. Although this included a lot of hard work and training, long days at sea meant I had a lot of time on my hands. It was during this downtime that I decided to start writing the original story. When I returned to the UK, I developed the script further with my co-director Luke Radford, having previously been impressed with his work. His vast knowledge and experience within filmmaking has been an invaluable asset in the production."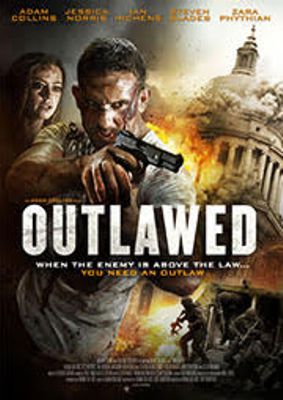 Outlawed (2018) stars renowned stunt performer Adam Collins (Transformers: The Last Knight, Game of Thrones), newcomer Jessica Norris, Ian Hitchens ( Zombie Hood, Legacy). Steven Blades (All The Devil's Men, The Real Target) and Zara Phythian (Doctor Strange, Knights of the Damned).
Outlawed (2018) follows former Royal Marines Commando Jake O'Neil (Adam Collins) who, following a failed mission and dismissal, struggles to adjust to civilian life. A decorated special forces operator, he tries to find himself a regular life outside of the military, but his demons get the better of him when he finds his partner in bed with another man. He begins self-destructing; abusing alcohol and drugs and eventually becomes homeless. He's approached by childhood sweetheart Jade Roberts (Jessica Norris) who needs O'Neil's help uncovering the truth behind her father's mysterious death. When Jade is kidnapped, his mission is to rescue her and nothing will stand in his way.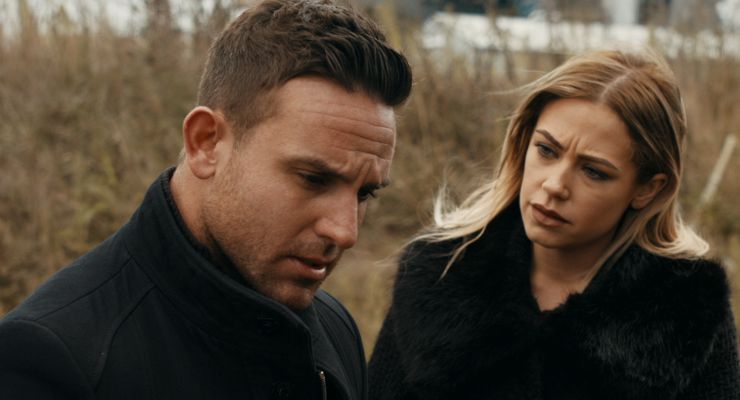 Outlawed (2018) won numerous awards at the Action On Film International Film Festival XIV MegaFest 2018 in Las Vegas, winning Best Fight Choreography, Best Action Performer of the Year for Adam Collins and Best Trailer. Outlawed has been praised by action fans and film critics alike for its "high­ octane thrills and shattering action all the way through" ~ Midlands Movies.
Outlawed will be released in the United States on DVD and video-on-demand on September 25, 2018. The film will also have its United Kingdom premiere on September 28 at Cineworld in Nottingham, followed by a limited theatrical run at the cinema in the following days before a wide release in January 2019.
Outlawed will be available September 25 , 2018 on Digital for an SRP $4.99 – $9.99 Rent or Buy across all platforms and to Buy on DVD for $12.99
A portion of the proceeds from Outlawed (2018) will be donated to Combat Stress to support veterans affected by conflicts overseas.