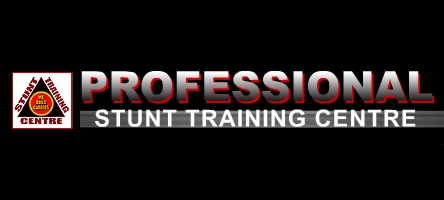 Do you think you have what it takes to be a stunt performer?
Come train at the Professional Stunt Training Centre with Gary Baxley, founder and director, and a former member of the respected Stuntmen's Association. With 25 years as a top stunt coordinator and second unit director, and once nominated for the "most spectacular stunt sequence," Gary and his highly skilled instructors would like to share their years of experience with you. Their comprehensive training program will teach you everything you need to know to build a career in the lucrative movie industry.
We offer the safest and most up to date instruction available, from professionals currently working in the stunt business.
At the Stunt Training Centre, nothing is left to chance. You will be guided every step of the way.
Safe Professioinal Instruction
State of the art stunt equipment with the latest in pneumatic technology
Complete training facility
6 extensive courses including:
Fire
Gymnastics
High Falls
Stunt Driving
Stunt Fighting
Stunt Rigging
Professional Stunt Training Centre
Suite 207: 1425 Marine Drive
West Vancouver, B.C. V7T1B9
Canada
To contact the Professional Stunt Training Centre visit their listing on the Action Entertainment Directory by clicking on the image on the left.