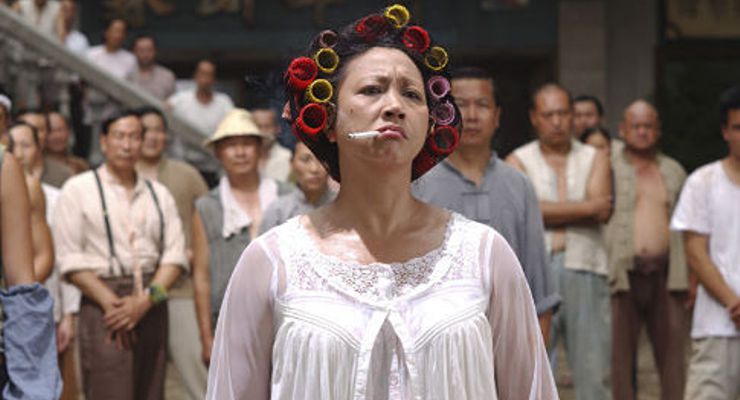 Martial artists and actress Qiu Yuen trained in Chinese martial arts at the Beijing Opera School, also know as the Peking Opera School and part of the Chinese Drama Academy. She trained under Jim-Yuen Yu, the same master as Jackie Chan and Sammo Kam-Bo Hung.
Under her real name, Cheun-Nam Cheung, she worked briefly as a female stunt artist and as a night club performer during the late 1960s until the early 1970s.
The future for female stunt performers was not as promising as she had hoped, so she left her career to get married.
In 1974 at the age of 24 Qiu Yuen had a small role in the international production of the James Bond film, "The Man with the Golden Gun" (1974). She portrayed a student who rescues Roger Moore.
Returning to the Hong Kong's film industry after more than 28 years, she starred in the international smash hit, Kung Fu Hustle (2004), much by accident. She was accompanying a junior woman fellow from the China Drama Academy to the audition and was recognized Stephen Chow, the director and star and, after much persuasion he got Qiu Yuen to agree to appear in the film.