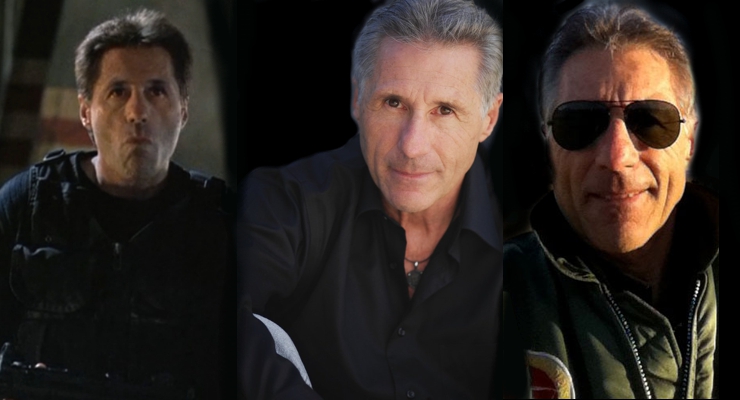 Rick Avery is an acclaimed stuntman, stunt coordinator, martial artist, actor, and director with over 500 credits to his name. Some of these credits include Get Smart, Frost/Nixon, Charlie Wilson's War, The Prestige, The Italian Job, Meet the Fockers, Spiderman, and Poseidon.
Rick joined forces with Emmy Award Winning Producer/Director Donna Keegan, of Controlled Chaos Productions, to create their production company, Check 6 Productions. C6P is currently in the distribution stage of the documentary, Raiders Remembered, which Rick wrote, produced and directed. Their venture brings HardKnocks… Interviews With Icons to internet television with world wide distribution. This veteran filmmaker has directed several films, including The Expert (1995) and Deadly Outbreak (1995), which premiered on HBO, Cinemax, and Showtime.
Rick Avery is also a second unit director who's credits include Tenacious D in The Pick of Destiny (2006), Anchorman: The Legend of Ron Burgundy (2004), Cursed (2005), Identity (2003), Scream 3 (2000), and The Sweetest Thing (2002).
As an actor, Rick has appeared in a wide variety of feature films such as Ant Man (2015), Hands of Stone (2016), Edge of Darkness (2010), with Mel Gibson, Heat (1995), and Batman Begins (2005), as well as many television programs. He had a leading role in Jesse James is a Dead Man: Jesse vs. the Cops (2009).
Rick Avery won a Screen Actors Guild Award for Best Stunt Ensemble in a Motion Picture for The Dark Knight (2008) and was nominated for the same for The Dark Knight Rises (2012). He also won a Taurus World Stunt Award for Best Vehicular Work for The Dark Knight (2008). He has also won a Screen Actors Guild Cast Award for Traffic (2000).
Adding to his large array of Martial Arts Championships, Rick was recently inducted to the prestigious Martial Arts Hall of Honors in 2010, for Exemplary Achievements and Dedication to the Martial Arts.
Rick is a helicopter instructor at Group 3 Aviation. He is Chief Pilot for National Helicopters, and a line pilot for Guardian Helicopters piloting A-Stars, Jet Ranger, Long Ranger, Robinson R44, and Schweiser 300 helicopters. He has flown helicopters for The Closer, The Bachelor, Three Rivers, Bloodshot, Hells Kitchen, numerous commercials, and airplanes for 24. He is the owner of 4 Blades Helicopters Inc.
Rick Avery is a college graduate, 5th degree black belt champion, certified NAUI Scuba diver, U.S. Army veteran who was a Sergeant  in the U.S. Army, and former Santa Barbara Metro Police Officer.
Rick Avery is also active in the community, participating in the Special Olympics as a donation partner since 1998, and continues to be involved in many charitable organizations including Air LifeLine and Angel Flight, which fly patients with medical needs to hospitals throughout the United States. Both organization depend on Rick for his tireless charitable giving of his time and piloting skills. He has also donated his piloting skills to the MS Foundation on behalf of the International Stunt Association, of which he is a founding member.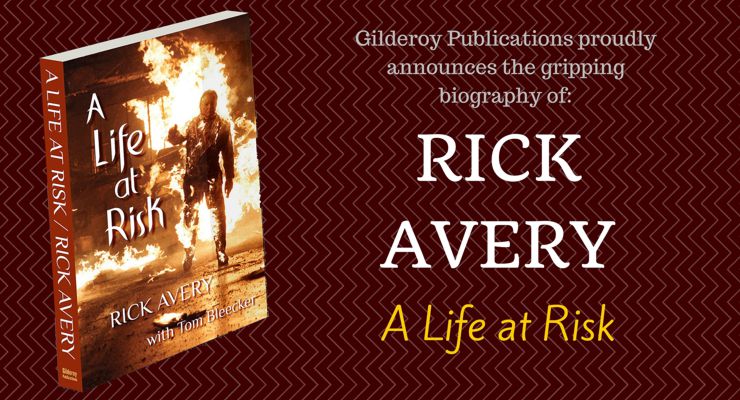 Rick Avery has written a wonderful book about his life as a Hollywood stuntman, Rick Avery A Life at Risk.