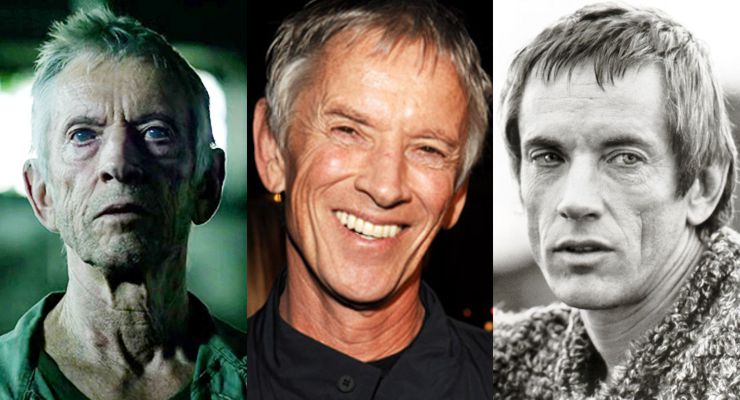 Scott Glenn was born January 26, 1941, in Pittsburgh, Pennsylvania and he grew up in Appalachia. As a child, around 9 years of age, he had scarlet fever and was bedridden for a year. Because his bones were so soft, when he was able to walk, he walking with a limp and and doctors thought he would limp for the rest of his life. During long periods of illness, unable to do anything but use his imagination, he would dream about what he would do. When able to, he began intense training, eventually overcoming his limp. At this time Scott would take on anyone willing to fight him and he would often get beat up. He began to study a little martial arts to help him rebuild his body and with his self defense.
Scott Glenn entered William and Mary College and majored in English. He then spent three years in the Marines. He then used his love of storytelling and his desire for adventures by working as a criminal reporter at the Kenosha Evening News for five months. It was Scott Glenn's plan to become an author, but he soon found out he had trouble writing dialog. To remedy this he began studying acting and in 1966, he went to New York where he joined George Morrison acting class. To pay for his studies he helped direct student plays and he also appeared onstage in La MaMa Experimental Theatre Club productions. After arriving in New York, Scott Glenn became a fan of martial arts again. In 1968, he joined The Actors Studio and began working in professional theater and Television. James Bridges offered him his first movie work in The Baby Maker  (1970).
Scott Glenn left for Los Angeles, and he says he spent seven of the "most miserable years of life". Since he couldn't find any interesting film roles he found himself doing brief television stints, he felt "like a person who had to paint the Sistine Chapel with a house-painter's brush". He was able to work with Jonathan Demme in films like Angels Hard as They Come (1971), Fighting Mad (1976), and with Director Robert Altman in Nashville  (1975) and Francis Ford Coppola in Apocalypse Now  (1979).
In 1978, Scott Glenn became tired of the Hollywood lifestyle and he moved his family to Ketchum, Idaho, where he worked as a barman, huntsman and mountain ranger for two years. During this time he did work occasionally as an actor in Seattle stage productions. In 1980, James Bridges would once again change the course of Glenn's life by offering him the role of John Travolta's rival in Urban Cowboy (1980) and this role made him a star. Glenn's acting abilities and physical presence helped him to excel both in action films like Silverado (1985), The Challenge (1982) and dramas like The Right Stuff (1983), Countdown to Looking Glass (1984), The River (1984). Scott Glenn is one of those actors who could play either good guys or bad guys with totally acceptance of audiences.
The 1990's were Scott Glenn's prime years in the entertainment industry. He appeared in such masterpieces like The Hunt for Red October (1990), The Silence of the Lambs (1991). Know accepted as one of Hollywood's most respected character actors, Scott Glenn appeared in a wide variety of films, such as the farce Reckless (1995), the tragicomedy Edie & Pen  (1996) and Ken Loach's socio-political film Carla's Song (1996), alternating with mainstream films Courage Under Fire  (1996), Absolute Power (1997) and with independent projects Lesser Prophets (1997) and Larga distancia (1998) [written by his daughter Dakota Glenn], and the TV movie, Naked City: A Killer Christmas (1998). In the 21st century, Scott Glenn has appeared in Training Day  (2001), W. (2008) as Donald Rumsfeld, Secretariat (2010), Sucker Punch (2011), The Paperboy (2012), and two of the Bourne films: The Bourne Ultimatum (2007) and The Bourne Legacy (2012).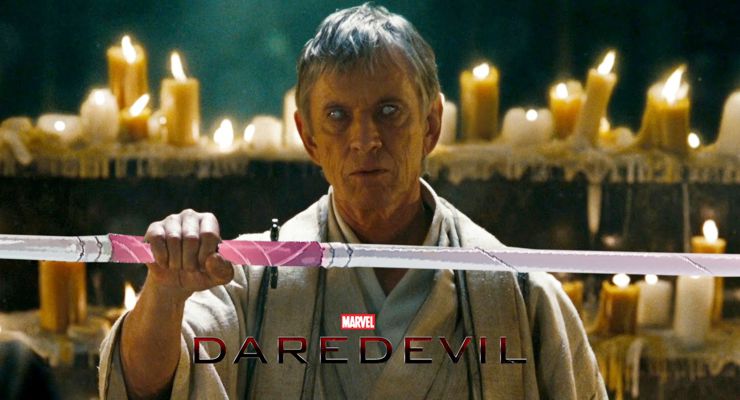 Scott Glenn began studying Filipino Kali knife fighting with Dan Anderson for his role in Daredevil (TV Series) and segwayed into studying Bruce Lee's Jeet Kune Do as well. He practices his knife skills daily.