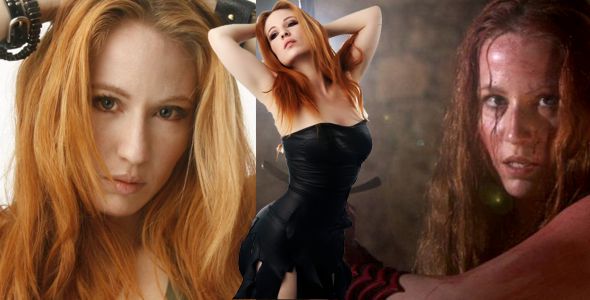 Adding even more glitz and grit to an already impressive lineup, Tara Cardinal has been cast in "The Martial Arts Kid".
The film is headlined by martial arts/action-movie legends Cynthia Rothrock and Don "The Dragon" Wilson.
Tara Cardinal has previously worked with Wilson on the award-winning 2012 short film "Liberator", which also starred Lou Ferrigno, Michael Dorn, Peta Wilson and Ed Asner.
"I'm looking forward to working with Don the Dragon again. We've kept in touch since our filming days on 'Liberator' and he's a great guy", says Cardinal. "Cynthia and I travel in the same circles, and I'm very much looking forward to working with her as well!"
While Tar Cardinal is easy on the eyes – she was voted one of the "100 Sexiest Women in TV and Film" in 2010 by Monster Island News – she brings martial arts skill, intelligence – she has a Bachelor's Degree in Psychology – and tenacity to the table as well.
"Wanting it isn't enough", says Tara Cardinal in one of her more memorable quotes. "You have to need it, eat it, sleep it, breathe it. Acting is a brutal business. If you can do anything else, do it. If I could do anything else other than perform, I would."
But it is obviously in her blood.
"It would take a book to cover to all the projects I'm currently working on",
Cardinal says.
"The Martial Arts Kid" is now officially one of them.
Tara Cardinal currently resides in Hollywood, California where she jokingly says she is "catching up on some much needed sleep" in between producing charity events, writing novels and comic books, and creating superheroes.
"I never wanted to play a Bond Girl", she is fond of saying. "I wanted to play Bond!"