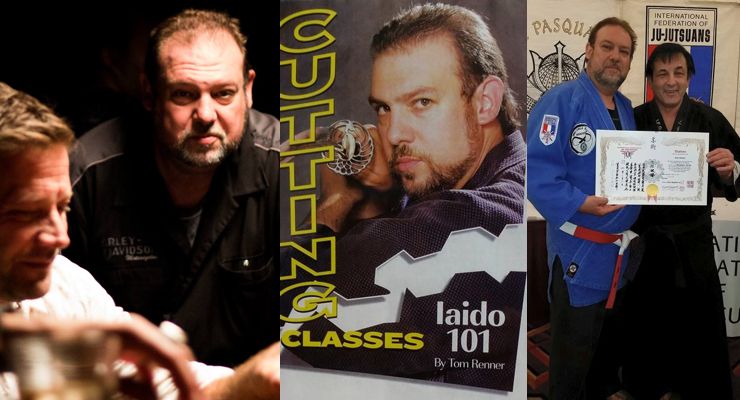 Tom Renner, a Westbury High School social studies teacher who, an acclaimed martial artist himself also owns a martial arts school in Deer Park. He recently partnered with acclaimed action film director Art Camacho among others to launch Throwing Star Films.

Movies are not new to Mr. Renner who has appeared in many films and television shows including numerous episodes of Law & Order. In The Chemist, Tom's role is multi-faceted as he not only acts but also choreographed the fight scenes, contributed to the storyline and was an executive producer.
Born in Brooklyn, Tom moved to Long Island at the age of five. He graduated from Hauppauge High School and received his Bachelors in History and Education from St. Josephs College and his Masters from C.W. Post. Tom currently teaches social studies at Westbury High School.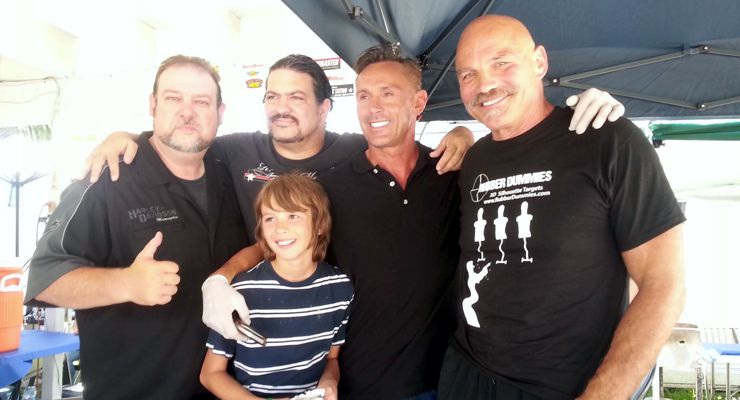 Tom started his Martial Arts Career in JuJutsu in 1981 and is currently owner and chief instructor at the Kazan Dojo School of Self Defense in Deer Park. Over the past 34 years he has attained the rank of 7th degree black belt in JuJutsu under Soke Michael DePasquale Jr., sixth degree black belt in Small Circle Jiu Jitsu with Sensei Leon Jay, a 7th Dan under Grandmaster George Dillman and a 4th degree black belt in Iaido (Japanese sword) and a third degree in Kokusai Ju Jutsu under Tanemura Sensei. Tom has traveled to Japan to train and has represented the American sword group in tournaments. He does many seminars and community events such as the relay for life, St. Luke's Children's Hospital, the Boy and Girl Scouts and many other charities. Tom has had the honor of training with such masters as, Professor Wally Jay, Soke Michael DePasqualle Sr., John Olshlager, Sheldon Marr, Graciela Casillias-Tortorelli, Ernie Boggs, Jeff Lovering, Remy Presas, Rorian and Royce Gracie, Sijo James Demille and many more.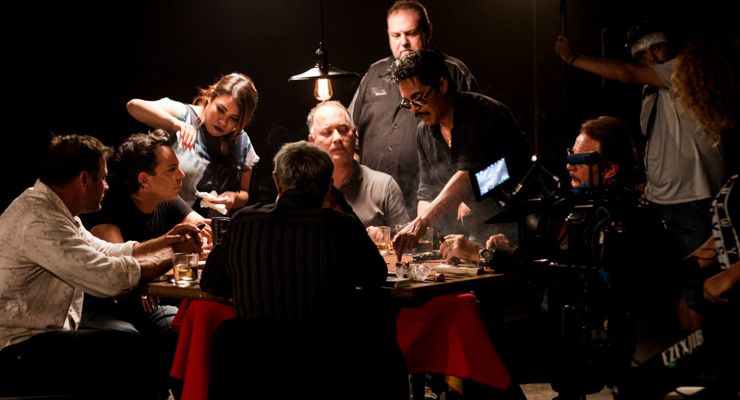 Tom's interest in movies started in high school doing theater and TV production under Norm Golden and Fran Depetris. While in college Tom had taken acting classes and then started to travel into NY City to do acting classes for a few years. Tom is currently under the tutelage of renowned actor Thomas Ryan who has been nominated for many Emmy awards and seen on Broadway. Tom got his start in stunt work at the Michael DePasquale Stunt camps held in Cornwall on the Hudson and at screen gems studios. His first film was The Cutoff, and then went onto working with Director Art Camacho in the films Gangland, Redemption, 13 Dead Men, and Funky Monkey. Tom has appeared on Law and Order, The Unusuals, Life on Mars, and 100 Center Street. His film credits include: Batman, SALT, Brooklyn's Finest, I am Legend, Men In Black II, Hysterical Blindness and many others.