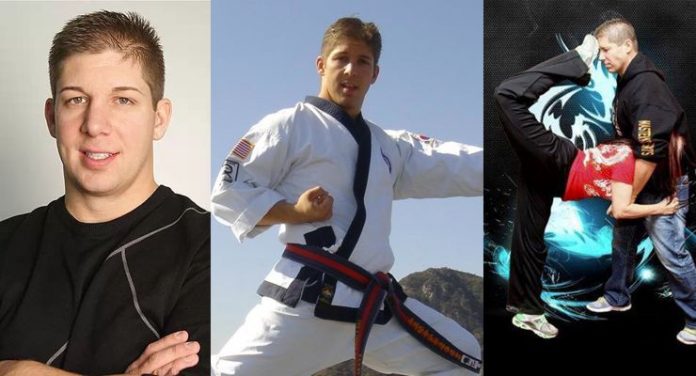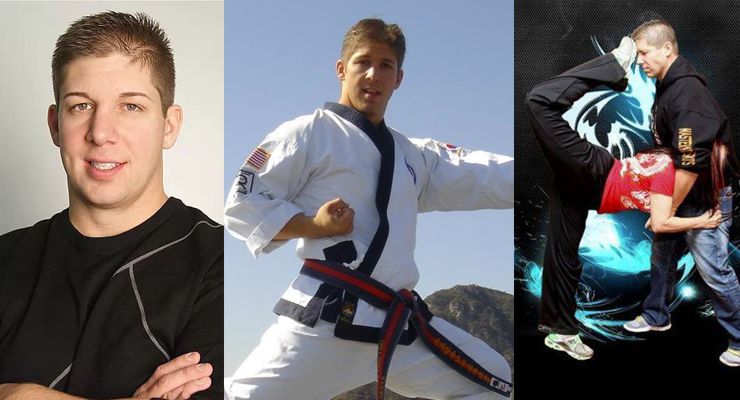 Eric Kovaleski, started training in the discipline of Tang Soo Do at the age of three, and he is currently the youngest Grandmaster of Tang Soo Do in the world. He made the cover of the March 2014 issue of the Tae Kwon Do Times. It is comparable to a football or baseball player in our area making the cover of "The Sporting News" or "Sports Illustrated". Even the legendary Black Belt magazine regards Tae Kwon Do Times as one of the top five publications devoted to martial arts in the world – with correspondents from the United States to Australia to Nigeria.
Eric Kovaleski accomplishments include competing on the National Karate Circuit for over 20 years, earning numerous national grand championships as well as taking a World Championship in Fighting in 1994. Additionally, Eric has won over 300 trophies in regional, state and national competition in both Forms and Fighting and has been inducted into many karate Halls of Fame. Eric attended the The 1st World Tang Soo Do Seoul Forum in November of 2012. He was selected as the East Coast Representative for the World Tang Soo Do General Federation Moo Duk Kwan, Seoul, Korea.
Eric Kovaleski has also been the recipient of many citations from the Pennsylvania House of Representatives , as well as the Governor's office naming "Pennsylvania Martial Arts Day" in honor of Eric Kovaleski's event, Legends of the Martial Arts Hall of Fame.
Eric Kovaleski Cast in Assassin X aka The Chemist
Assassin X aka The Chemist Director, Art Camacho, confirmed that Eric Kovaleski has been cast in Assassin X.
"Eric is a right hand man to a mob boss in the movie", says Camacho. "It's a featured role for Eric."
Camacho calls Kovaleski a "great person" and says the rising star – who filmed his first role in "The Martial Arts Kid" in June – will have a fight scene with star Oliver Gruner in "The Chemist".
"Yes, he definitely does", confirms Camacho.
A Dickson City, PA resident, Eric Kovaleski has an impressive list of accomplishments.
Filming for Assassin X aka The Chemist begins on August 18, 2014.
Since his role in Assassin X, Eric Kovaleski can be seen in Father and Father (2018) and in Made in Chinatown (2019).