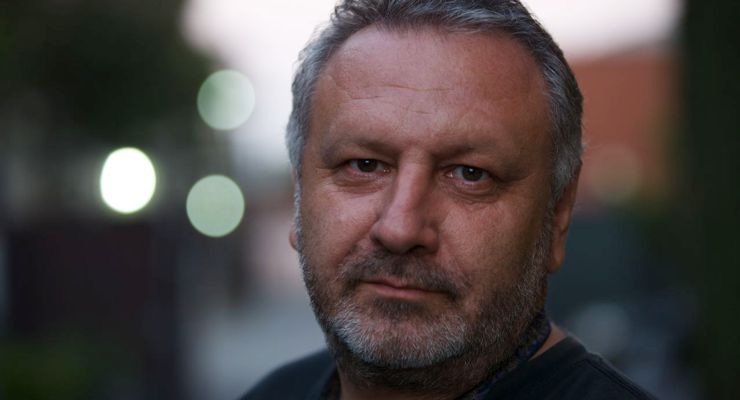 Actor, stuntman, stunt coordinator, director and musician, William De Vital directed two feature movies, The Code of Cain (2016) and Red Dog (2018) as well as a short movie Boomerang Returns (2015), starring Anthony De Longis, which got 3 nominations at the Action on Film International Festival, was a winner at the Texas Ultimate Shorts Festival and the Hollywood International Moving Pictures Film Festival. He is also a 2016 Taurus World Stunt Awards Nominee for Best Action in a Foreign Film for The Code of Cain (2016).
William De Vital's fondness for performing arts and film has taken him on a long and successful journey through three countries and over 350 film productions.
In 1998 he has moved to United States where he has enjoyed a successful career as an Actor, Stuntman, Stunt Coordinator and Director.
In 1991 he immigrated to Israel where he organized and managed a stunt production company. In the eight years under William's leadership the team worked with a multitude of American, French, and British productions companies on film and stunt productions.
In his career as an actor, stuntman, stunt coordinator and director 2nd unit William has worked on over 250 features before his departure from Russia in 1991.
William received his education at the Institute of Physical Education and received his postgraduate degree at the Russian Federation National University of Cinematography (VGIK) with a degree of Film Director. While attending college William worked at the Lviv Theater of Youth as an instructor of theatrical stage movement, stunt coordinator and actor.
Post his Military Service he has held a position with the national Sports Committee of Ukraine while continuing his film career until he fully dedicated his life to film in 1984.
His first full length film Stuntman experience was in the Magical Voice of Djelsamin with the Odessa movie studios in 1976.
In his early school years he studied Fortepiano, danced with a national dance company for ten years, as well as achieved an Elite sportsmanship level in Judo and Archery.