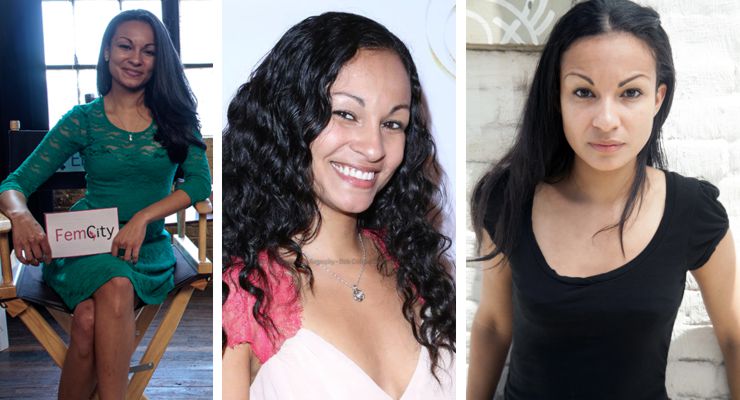 Actress and singer, stuntwoman, producer, and artist, Anita Clay, was born in Colorado Springs, Colorado Spring. She grew up in a large close knit family consisting of aunts, uncles, and lots of cousins. She began to sing when she was three years old and found she had natural talent and a passion for music. When Anita was  11 years old she moved with her younger brother and her Mom to Junction City, Kansas. It was there she began to take her passion seriously, taking voice and music lessons. At 15 she discovered her passion for acting and trained and performed in her small town. After graduating from high school, Anita was accepted to a conservatory in Manhattan, New York were she studied music and acting. Anita Clay has added training in the martial arts and stunts to her skills in music and acting, and she recently moved to Los Angeles where she produces and directs passion projects from time to time.
Anita Clay starred in Indy director Kenya Cagle's Black Heart (2011) and has the starring role of Meena in Paying Mr. McGettywith R Marcos Taylor, Don "The Dragon" Wilson and Alissa Schneider in Paying Mr. McGetty. Anita is also a stunt performer in  the television show, Luke Cage and she plays Saara in City of Gold. In 2017 she plays Zene in the sci-fi television series Gold from the Sky.

In 2013 Anita was scouted by director LaMard Wingster who began training Anita in Aikido and soon she was starring as Lt. Nyssa Emery in Wingster's sci-fi action series Genocide (2017).  Shethen began training with Master Demetrius Angelo in stunt fighting, weapons training and more. Her acting mentor, Lindy Davies,works with Anita once a year to hone her skills as an Autonomous Actor.