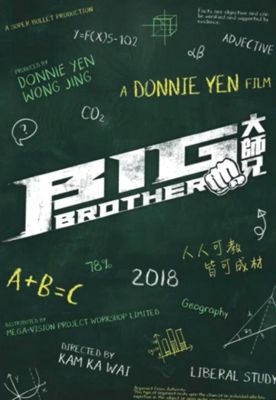 In 2018 we will see Donnie Yen step into the cage once again for another MMA thriller, Big Brother (2018). Written by Ka-Wai Kam, he will also be directing the film. along with Donnie Yen, Ray Lui and Joe Chen will also star in Big Brother (2018) along with some of MMA's best including Jess Liaudin, Brahim Achabbakhe, Mike Leeder, Lockhart Ogilvie, Harry Oram, Craig Miller, Tom Caserto and Semiquaver Iafeta.
Remember the action crime thriller, Flash Point (2007) directed by Wilson Yip and starring Donnie Yen. In this film, Donnie Yen introduced his audience to mixed martial arts and we see some incredible action when Donnie Yen takes on Collin Chou.
A former soldier-turned-high school teacher uses unusual methods to reach to a class of poor and delinquents students, while dealing with a greedy entrepreneur and his gang of fighters as well as the government.