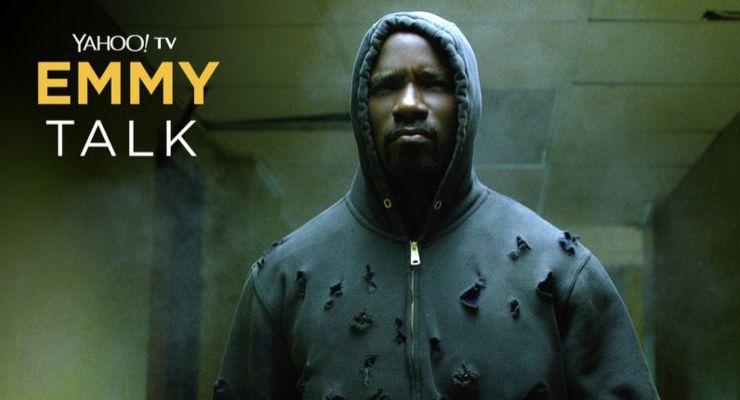 Ethan Alter did a great interview for EMMY Talk with Luke Cage's Stunt Coordinator James Lew who has been nominated for an Emmy as Stunt Coordinator for Netflix's Luke Cage!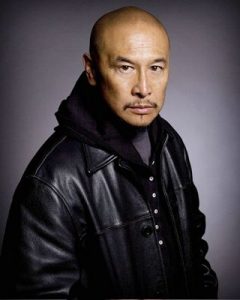 Stunt Coordinator James Lew is living the dream of kung-fu-crazed kids everywhere, parlaying his childhood obsession with martial arts classics into an on-and-off camera career as an actor and stunt performer in such movies and TV shows as Big Trouble in Little China, Alias, and the Rush Hour franchise. With that background, you might expect that his first stunt gig in the Marvel universe would be on the kung-fu-flavored Iron Fist. Instead, Netflix and Marvel tapped Lew to be the stunt coordinator on the first season of Luke Cage, starring Mike Colter as the titular hero for hire. "I first met with Marvel for the first season of Daredevil, when they were just kicking all of this off," Lew tells Yahoo TV. The timing wasn't right for that opportunity (although he had a small role in Daredevil's first year), but the stars aligned for Luke Cage.
And, as it turned out, this show and character also correspond to his youth. "I grew up in South Central Los Angeles, so doing a show with a black superhero really hit home for me. It was very important, just being with people of color. Normally, you'd see a Chinese-American coordinator get a kung fu show, and this was a little removed from that. It felt like a good change for me," he says. The change did Lew good in another way: he's received his first Emmy nomination as a stunt coordinator for his work plotting out the bruising battles seen throughout Luke Cage's freshman solo adventure. Over the course of our conversation, Lew shared the secrets of his hybrid fighting style "smack fu," shared an exclusive image from his alternate ending for the final fight between Luke and his half-brother Willis Stryker a.k.a. Diamondback (Erik LeRay Harvey), and spoke about why the recent death of Walking Dead stuntman John Bernecker hit him especially hard.
Mike Colter has described your approach for Luke Cage's action sequences as "smack fu." Can you define that for us?
That's me, always trying to squeeze in my kung fu-ness. When I spoke with the showrunner [Cheo Hodari Coker] and the Marvel executives, I told them that if Luke Cage actually punches somebody in the face, that person's head should literally be gone. That's the kind of power he has. So I told them we should try to do it as a kung-fu soft-style technique, where you're doing less-harmful attacks and defenses, but you're still getting rid of your opponent. And "smack fu" sounded better than "punch fu" or "crush his skull." [Laughs] As the show progresses to where he finally gets to fight a supervillain that can take the punishment, I used a kung fu style called Hung Gar that uses the fist and forearms to give it a little flavor instead of just regular street fighting.
What kind of training regimen did you put Colter through for the show?
In the very beginning we tried to get together and train, but once the show started, he was in almost every scene. And he had just had a baby girl, so on weekends, he usually flew back to Los Angeles. So rehearsal time was very limited. I would try to be on set and squeeze in one or two minutes here and there to go through the choreography. They really wanted us to be seeing him do the action, because that's what sells it. For the bigger stuff where he's getting tossed, we used a stunt double because we don't want him to get a bruised rib or a scratch on his pretty face. Mike is a dream actor to work with. He is Luke Cage: 235 pounds, 6'3″ and just solid.