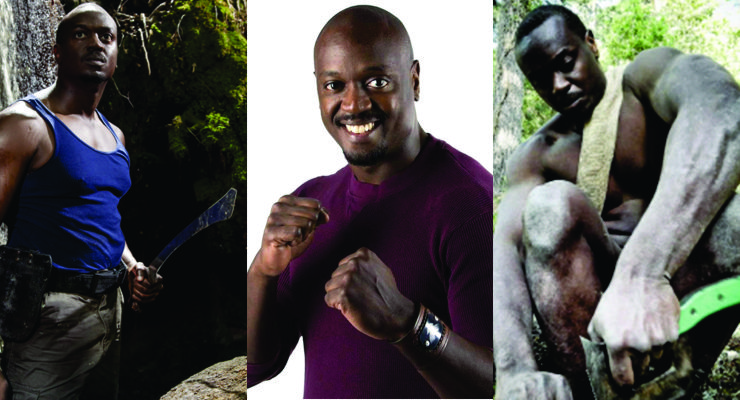 Hakim Isler was one of the survivalist on the Discovery Channels Naked and Afraid (2013) (Season 3 – Episode 7) where each week a new pair of total strangers were faced with the ultimate survival challenge: to survive for 21 days together with no clothes or supplies in some of the most dangerous environments in the world. In Naked and Afraid Hakim Isler and Phaedra Brothers had to survive 21 days without food, clean water, and their clothes in the Himalayan foothills of northern India.
Hakim Isler was also in eleven episodes of Naked and Afraid XL (2015- ) where a group of amateur survivalists were put to the ultimate test in the wild for 40 days with nothing but a few primitive tools. No food. No clothing. No water. They were forced to hunt and gather whatever they needed until extraction day.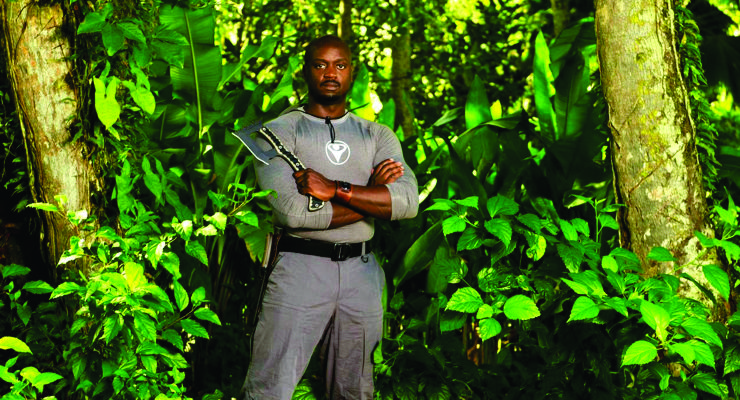 He also starred in Fox TV's competition series, Kicking & Screaming in Episode 1, Welcome to the Jungle (2017). The show is about 10 survivalists who are paired with ten pampered high-society partners who have little or no outdoor experience. The survivalists must help the pampered novices survive, thrive, and win a series of challenges until one group remains and claims the $500,000 prize.
Hakim Isler was born and raised in New Jersey and resides in North Carolina. He is a primitive outdoor survival expert and a former member of the Army Special Operations community where he was given the name of The Black MacGyver because he was always "looking for out-of-the-box solutions.
Hakim Isler began his training as a student in the U.S. Army Survival, Escape, Resistance and Evasion (SERE) School. After being honorably discharged from the military, he went on to receive advanced survival training at Earth Connections Survival School (VA) and has since spent his time honing his skills throughout the world. He is recognized as a world-class survivalist, the first professional-level African-American survivalist in the country – specializing in survival, defense and escape tactics within urban environments.
A combat veteran of the Iraq war, deploying during both Operation Enduring Freedom and Operation Iraqi Freedom, Hakim served as a Psychological Operations Sergeant in the Special Operations Forces unit of the United States Army.
He is a 4th degree Black Belt in To-Shin Do (modern Ninjutsu) as taught by Master Stephen K. Hayes. Hakim is also a Filipino Martial Artist and teacher, holding the rank of Certified Instructor in FCS Kali and Guro in Black Tiger Kali.
He is the Co-founder of Spirit Quest, a non-profit organization whose goal is to assist at-risk youth. He is also the Founder and Director of The SOIL Foundation, a wilderness therapy and retreat non-profit dedicated to helping our nation's heroes and youth cope and recover from emotional challenges. A board member of the Rape Crisis Volunteer center in his hometown, Hakim Isler has served as a continuing education instructor volunteering countless hours teaching a women's self-defense course that he developed called Assailant Countering Tactics (A.C.T.). He also developed a military and special teams combative system – Battlefield Proximity Combat (B.P.C.) – and a law enforcement self-defense tactics course – Hands On Subject Strategies (H.O.S.S.) – which he has taught to multiple military and law enforcement officers.
Hakim Isler owns and operates Elevo Dynamics a 10,000 square foot, 24-hour Family Gym & Martial Arts Facility (a DOJYM) located in historic downtown Fayetteville, North Carolina. His Dojo-gym is a martial art and gym hybrid that was architecturally designed to combine both a dojo (martial arts school) and gum into one entity. At the Dojym, Hakim teaches To-Shin Do Ninjutsu (Ninja Self-Defense), Pressure Point (a functional cardio kickboxing class that he designed), and Combat Kali (a stick and knife fighting martial arts). Hi focus is empower the family and help to build a healthy and powerful community.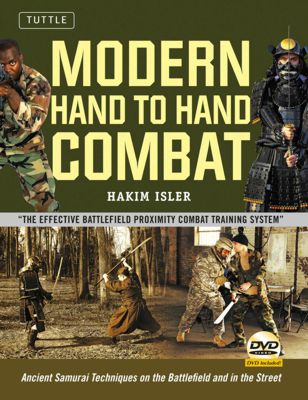 Hakim Isler is the author of the book Modern Hand to Hand Combat: Ancient Samurai Techniques on the Battle Field and on the Street, a book about using the ancient armored combat principles of the Samurai for the foundation of the modern armored warrior (soldier, law enforcement, etc.) close quarter combat methods.
He is currently working on a new soon-to-be-released book titled Indigenous.