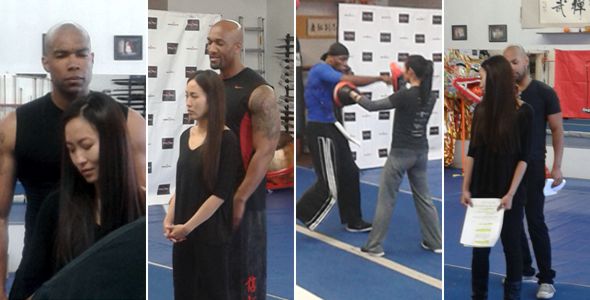 The Black Salt "Search for Next Action Star" was a Huge Success
The call backs on Saturday April 5, 2014 were very intense sponsored by Shaolin Brand. The seven actors battled to the end. There was still no winner and some of the actors will be back for another call back in two weeks. Ratti Entertainment LLC is still searching for Samuel Lincoln Tharpe better known as "Black Salt.
Black Salt is a live-action short film project based on a critically acclaimed comic book franchise. This story is an epic thriller merging the world of modern-day espionage and political intrigue with the ancient world of martial arts. The Black Salt franchise includes, but is not limited to, the following: Black Salt collectible items, Apparel Line, Comic Books, Trading Cards, Toys, Animated Series, Video Games and Feature Film Trilogy. The short film is a precursor to the Black Salt feature film.
Due to the success of our fundraising project, we've decided to extend our campaign to meet additional stretch goals and offer exclusive perks by contributing through Paypal.  Visit .indiegogo.blacksaltfilm.com/ for more information.