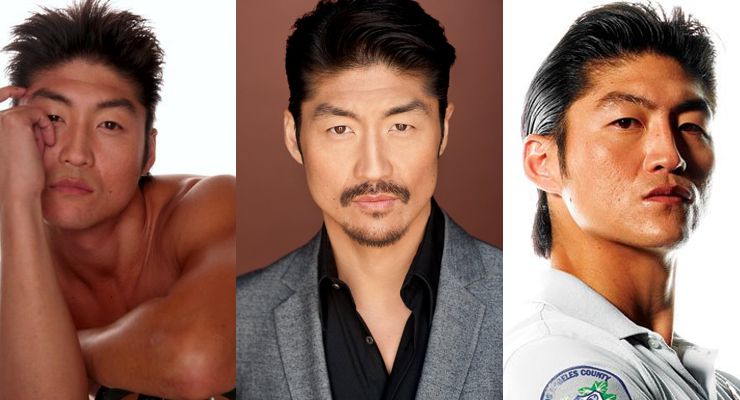 Brian Tee was born in Okinawa, Japan, on March 15, 1977. His father is Korean father and his mother, Japanese. He was raised in Hacienda Heights, California, when he was a star football captain at Glen A. High School. Tee went to the University of California in Berkeley and studied Dramatic Arts and began an acting career in 2000, working in television. He worked on series including The Pretender (1996), Buffy the Vampire Slayer (1997) and Family Law (1999). Brian began working in film with a short called Remember Pearl Harbor (2002). Next he appeared in We Were Soldiers (2002), followed that same year with the more high profile movie, the comedic spy flick Austin Powers in Goldmember (2002). He also appeared in a brief role as a radio corporal in the Sci-Fi video sequel Starship Troopers 2: Hero of the Federation (2004).
Soon Brian Tee is known for his starring role as the lead villain DK, the Drift King, in Universal Pictures The Fast and the Furious: Tokyo Drift (2006), directed by Justin Lin. In Lin's next film, Finishing the Game: The Search for a New Bruce Lee (2007), Tee gave a comedic performance as the Vietnam Vet Mac Chang. He appeared with his Starship Troopers 2 cast mate Jason-Shane Scott in the survival thriller Deadland (2009).
While Brian Tee wasn't making a movie, he expanded his television credits to include work on The Unit (2006), Without a Trace (2002), Grey's Anatomy (2005), CSI: Crime Scene Investigation (2000) and Burn Notice (2007). He played the regular EMT Eddie Choi in Crash, a Starz television series based on the Academy Award winning film. He also played a reoccurring role on NBC's Grimm, playing the assassin Akira Kimura.
Brian Tee made his professional stage performance to rave reviews as the lead in Snow Falling on Cedars, at the prestigious Hartford Stage.
He played Noburo in 20th Century FOX's blockbuster The Wolverine (2013), with Hugh Jackman, directed by James Mangold. Tee also starred in the highly anticipated Season 2 of Mortal Kombat: Legacy, where he played the role of the legendary iconic character Liu Kang.
Brian Tee was cast as Shredder in Teenage Mutant Ninja Turtles 2 (2016). He joins Megan Fox who is playing April O'Neil, and Wil Arnett who is playing Vern Fenwick along with Stephen Arnell as Casey Jomes and Tyler Perry who is playing Baxter Stockman.