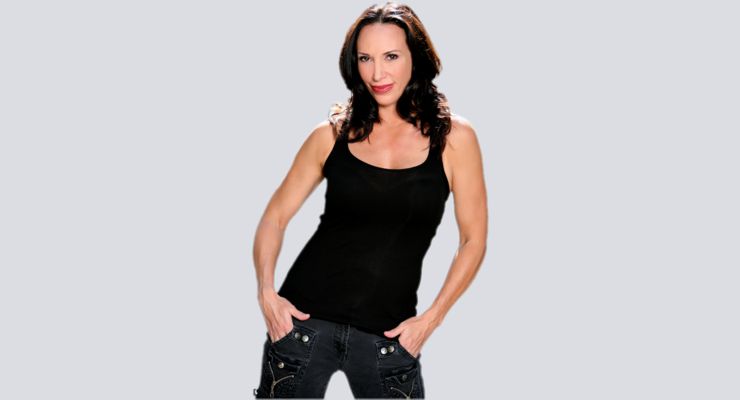 Bridgett Riley or Bridgett "Baby Doll" Riley was born on May 13, 1979 in Oakville, Missouri. She is a female boxer (who began her careen as a kickboxer) as well as a motion picture stuntwoman.
While working as an airline stewardess, Bridgett Riley decided to study martial arts and began training with her brother who was a mixed martial artists. She studied with other high-profile instructors including three time world kickboxing champion, Jim Boucher. She became a memeber of a kickboxing team that included other competitors such as Patrick Riley (MMA champion), Donny Reinhardt (world champion kickboxer) and Russ Hogue (US kickboxing champion).
In the early 1990's Bridgett Riley fought as a kickboxer, earning five kickboxing world titles in three weight classes. She moved from kickboxing into boxing where she won the International Female Boxers Association Bantamweight world title in 1998 by unanimous decision over Yvonne Trevino at the Grand Theatre in Biloxi, Mississppi in front of a nationwide television audience. The following year she signed with boxing promoter Don King and fought on the Lennox Lewis/Evander Holyfield under card at New York's Madison Square Garden.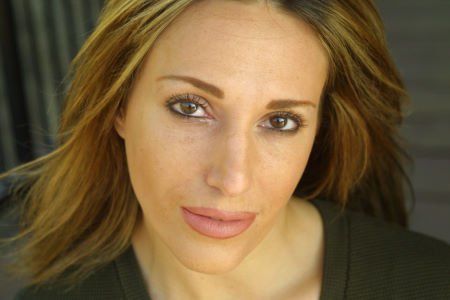 While still working in the boxing arena, Bridgett Riley began another career in the entertainment industry as an actress and stunt woman. She made appearances in many different roles on television shows including Dharma and Greg, The Mighty Morphin Power Rangers, Martial Law, Walker Texas Ranger, VIP, and even squeezed in a Nike National commercial. She used her martial skill and experiences to move into films and she including The Glimmer man, Ghosts of Mars, Scorpion King, Scary Movie 2, Constantine, and Serenity where she was lead stunt double for the entire film. She has worked with acting legend Clint Eastwood, making a cameo in Million Dollar Baby and played Mona in Bare Knuckles in 2010.
Bridgett Riley had a five page layout highlighting her athletic accomplishments in "Muscle and Fitness," Hers Magazine. She was inducted into the Black Belt Hall of Fame and she was an honored guest among 100 accredited femal athletes at the Sports Foundation's "Salute to Women in Sports" dinner, which aired on LIFETIME television for Women.
Bridgett Riley continues to study acting and trains with a top stunt team, gearing up for future films. Boxer, martial artist, actress, stuntwoman, and fitness personality, Bridgett "Baby Doll" Riley is ready for much more in her already illustrious career. She maintains her solid faith in God, and for her, the future is limitless!
Bridgett Riley Filmography
The Nine Lives of Chloe King (TV series) (stunts – 1 episode)
2011 Girls Night Out (stunts)
2010 Takers (stunts)
2010 Bare Knuckles (stunts)
2009 G.I. Joe: The Rise of Cobra (stunt double)
2009 The Hangover (stunts – uncredited) 2009 Stay Cool (stunt double)
2009 Watchmen (stunts)
2008 Disaster Movie (stunts)
2008 Pineapple Express (stunt double: Rosie Perez – uncredited)
2008 Legacy (video) (stunts)
2008 Ninja Cheerleaders (stunts)
2008 Jumper (stunts)
2007 Charlie Wilson's War (stunts – uncredited)
2007/I The Invasion (stunts – uncredited)
2007 Transformers (stunts)
2007 Next (stunts – uncredited)
2007 Adventures of Johnny Tao (stunts)
2006/I The Thirst (stunts)
2006 Devil's Den (stunts – as Bridgette Riley)
2006 Beerfest (stunts)
2006 Material Girls (stunts)
2006 It's Always Sunny in Philadelphia (TV series) (utility stunts – 1 episode)
2006 Hundred Dollar Baby (utility stunts – as Bridget Riley)
2006 Poseidon (stunts – uncredited)
2005 Serenity (stunts)
2005 Mystery Woman: Game Time (TV movie) (stunts – as Bridget Riley)
2005 The Island (stunts)
2005 Constantine (stunts – uncredited)
2004 Million Dollar Baby (stunts)
2004 Catwoman (stunts)
2003 Mystery Woman (TV movie) (stunts)
2002 The Scorpion King (stunts – uncredited)
2001 Star Trek: Enterprise (TV series) (stunt double)
2001 Ghosts of Mars (stunts)
2000 Ultimate Target (stunts)
1999 Angel (TV series) (stunt performer)
1998 Charmed (TV series) (stunts)
1998 V.I.P. (TV series) (stunt double)
1997 Dharma & Greg (TV series) (stunts: Stunt Spyder – 1 episode)
1997 Instant Dharma (stunts: Stunt Spyder)
1997 Drive (stunts)
1997 High Voltage (stunts)
1996 The Glimmer Man (stunts)
1996 Space Truckers (stunts)
1995 Mighty Morphin Power Rangers: The Movie (stunt double: Yellow Ranger)
1994 Mighty Morphin' Power Rangers (TV series) (stunt double: Yellow Ranger – 2 episodes)
1994 The Power Stealer (stunt double: Yellow Ranger)
1994 The Wanna-Be Ranger (stunt double: Yellow Ranger)
1993 Walker, Texas Ranger (TV series) (stunts)