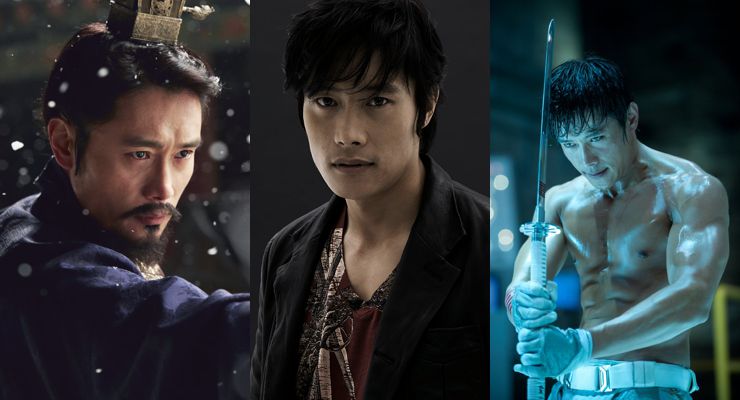 Martial artist and Asian actor, Byung-hun Lee, was born on July 12, 1970 in Seoul, South Korea. His father was a successful businessman. Acting was not a profession he contemplated pursuing until a friend of his mother's suggested it. In 1991 he competed in an open audition for the KBS television network and he was offered his first role in the short lived television project Asphalt My Hometown.  His next KBS project, Tomorrow Love (1992) helped Lee became popular, especially with female fans as he was ruggedly tough with an irresistible softness that made women melt. He continued to get roles in different TV series throughout the 1990s, but he also began to try his luck in feature films. His earlier films never really gave him much recognition until he appeared in J.S.A.: Joint Security Area (2000). The film was a major blockbuster, but his joy was short lived, as his father passed away that same year.
Lee's popularity continued to grow, as he did more successful television series' including Beautiful Days (2001) and All In (2003), and features such as A Bittersweet Life (2005) and The Good, the Bad, the Weird (2008). Lee was becoming better known international. His success continued to rise with the TV show Iris (2009) and his other feature films I Saw the Devil (2010) and Masquerade (2012). Byung-hun Lee's position as one of Asia's biggest stars was solidified when, as an actor, he sold out the Tokyo Dome with 45,000 screaming fans. In 2012, Byung-hun Lee became one of the first two Korean actors ever to be honored with a hand and foot print ceremony at the TLC Chinese Theater in Hollywood, California.
Byung-hun Lee got his first Hollywood role starring in G.I. Joe: The Rise of Cobra (2009). The film was a big success and Lee was signed for G.I. Joe: Retaliation (2013). His first period piece in Korea was Masquerade (2012) and the film was met with stellar reviews from both audiences and critics. Masquerade became the highest grossing period piece in Korean history. Byung-hun Lee next starred in RED 2 (2013) opposite Bruce Willis, Helen Mirren, John Malkovich, and Anthony Hopkins. The film premiered in Korea on July 18, 2013. Korea became the second highest grossing market for the film behind the US. Lee made two more Korean films, Inside Men (2015) and Memories of the Sword (2015), along with Hollywood blockbuster Terminator Genisys (2015), where he plays a T-1000 robot. Lee recently filmed an Independent US film, Beyond Deceit, opposite actors Anthony Hopkins and Al Pacino.
Byung-hun Lee is an expert in Korean Taekwondo.