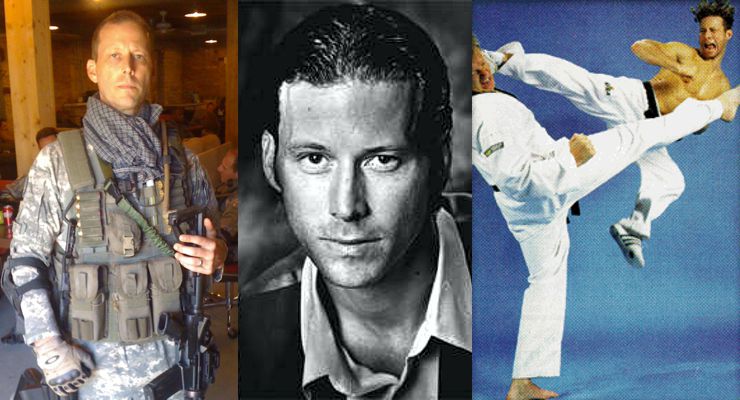 Martial artist Clayton J. Barber is an actor and stuntman known for Batman and Robin (1997), American Pie 2 (2001), Blade (1998) 8 Mile (2002), Olympus Has Fallen (2013), Creed (2015) Iron Fist (2017) and Black Panther (2018).
Clayton J. Barber was born in Dallas, Texas and grew up watching movies starring Jackie Chan and Bruce Lee, and this inspired him to begin studying martial arts. When he was 10 years old he began studying Tae Kwon Do. He like the acrobatic nature and speed of the art and work hard to achieve his Black Belt. He has also studied gymnastics and dance.
Clayton J. Barber lost his first 6 tournaments, but working harder, he soon won his first local tournaments. By 1986 he became a member of the U.S. Tae Kwon Do Team, as well as in 1989, 1994 and 1995. He continued to win tournaments throughout the 1980's and 1990's.
Stats:
1995 Competitor of the Year
USOC Amateur Athlete in Tae Kwon Do of the Year
Gold at the US Open
Gold at the US Team Trials 1994
Gold at the US Team Trials
4-Time US National Tae Kwon Do Champion (a.o. 1989, 1990)
3-Time US Olympic Festival Champion (a.o. 1989, 1991)
3-Time National Collegiate Champion 1986
Gold at the North American Championships
Clayton J. Barber, known as Clay, used his popularity and skills to help him enter the entertainment industry working as an actor in action movies, as a stunt performer and stunt and fight coordinator for films and television and as a producer. He is the director of Blindsided an awesome martial arts short film starring Eric Jacobus.