Update: Sylvester Stallone was nominated for an Oscar for his role as Rocky Balboa in Creed (2015).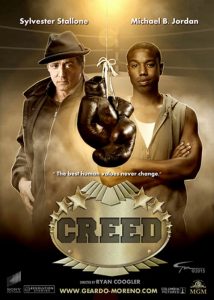 Creed (2015) is a spin-off, as well as the seventh and final movie, of the Rocky films series, the first of which won a Best Picture Oscar in 1976.
Creed (2015) is directed by Ryan Coogler, the director of  the award winning Indie film Fruitvale Station (2013) starring Michael B. Jordan. Jordan also stars in Creed, with Sylvester Stallone and Tessa Thompson. In this twist on the Rocky series, Adonis Creed is the child of an extra marital affair had by former heavyweight champion Apollo Creed.
Adonis never knows his father and winds up in a youth facility until he is taken in by Creed's widow who makes sure he is brought up the way a boy should be and eventually he he finds himself working for a securities firm. When Adonis realizes that he may have what it takes to follow in his father's footsteps, he leaves the firm and attempts to get a slot at the Delphi Boxing Academy. After he is turned down, Donnie, as he is known, seeks out the help of Rocky Balboa, who is running a restaurant in Philadelphia. Soon Rocky finds himself back in the boxing world in an effort to help the young underdog fighter.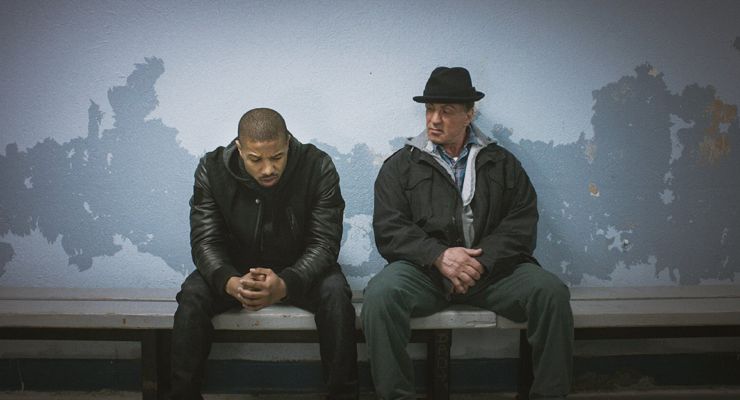 Some of Adonis' opponents in Creed (2013) are pro boxers in real life and the boxing matches are superbly done thanks to cinematographer Maryse Alberti (The Wrestler 2008) and fight and stunt coordinator Clayton J. Barber. Champion boxers include Andre Ward and Tony Bellew.
Plot: In Creed (2015), the former World Heavyweight Champion Rocky Balboa (Sylvester Stallone) serves as a trainer and mentor to Adonis Johnson (Michael B Jordan), the son of his late friend and former rival Apollo Creed.