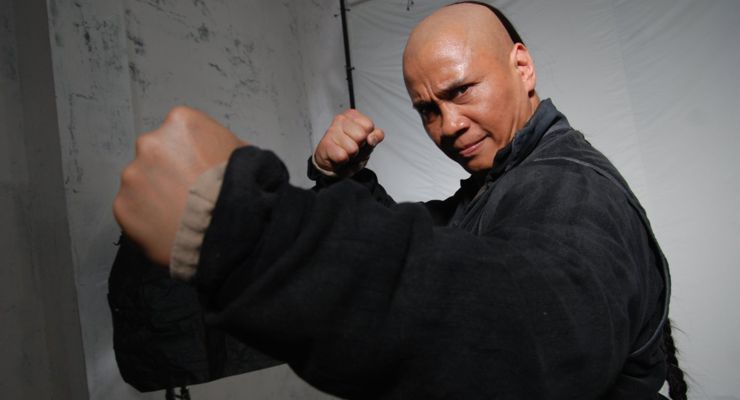 As the winter solstice of 2009 approaches, Cung Le faces a two-front war. On one front stands Scott "Hands of Steel" Smith, a seasoned MMA fighter boasting a 16-6 record. On December 19, 2009, STRIKEFORCE: EVOLUTIONS will be held at the HP Pavilion in San Jose. It marks Cung's first return to the cage after taking the Middleweight Champion belt off Frank Shamrock's broken body in March of 2008. But a lot happened between then and now. Cung went off to make five films, two of which have been released in American already, FIGHTING and PANDORUM. In the interim, he wasn't able to defend the belt, so he vacated it to Jake Shields.
His three other films, BODYGUARDS AND ASSASSINS (2009), TRUE LEGEND (2012) and TEKKEN (2010) are coming soon. In fact, that's the other front. On December 18, 2009, BODYGUARDS AND ASSASSINS premieres in Asia. BODYGUARDS AND ASSASSINS is set up to be a mammoth blockbuster featuring an A-list Chinese cast including Donnie Yen, Eric Tsang, Fan Bingbing, Jun Hu, Nicholas Tse, Simon Yam, Tony Ka-Fai Leung and Jacky Cheung. Produced by award-winning director Peter Chan and directed by Teddy Chen, the film boasts one of the largest sets ever, a full-scale reproduction of central Hong Kong in 1905. It is vying for the most anticipated Asia film of the year alongside STORM WARRIORS, which opens the week prior.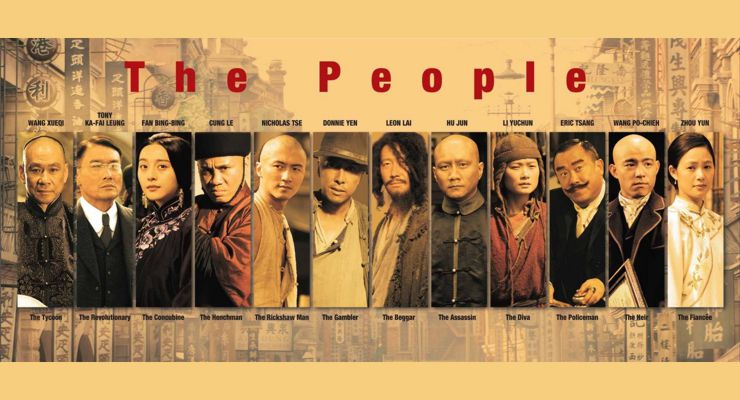 Just before he was going to start more training, Cung Le granted us a private interview at his gym, Cung Le Universal Strength Headquarters in Milpitas CA.
GC: So you vacated the belt and now you're fighting again. Take us through what happened there.
CL: Basically, I just got back from China filming BODYGUARDS AND ASSASSINS, and my Hollywood team, my manager and my agent were putting together this project called CERTAIN JUSTICE and it looked like we were going to be up and going at the end of this year. Basically, some things didn't come through, so we pushed the project to next year. Plus one of the producers who I've worked with before, Jeremy Bolt, he was helping out with the project and he was stuck up in Toronto finishing up RESIDENT EVIL 4 because he's one of the producers on that project. He won't be done until the end of this month so we pushed that project to next year.
My deal with Scott Coker (of Strikeforce) is that if I'm not doing film, I should be fighting. It's not like he's pushing the contract on me or anything, but that's our agreement. I can go and do movies and the movies can come first, but if I'm not doing that, I should be fighting.
I vacated the belt after I found out that I had to go back to China to do some pick-up shots. And then right when I came back I had to promote PANDORUM for a couple weeks and start preproduction of CERTAIN JUSTICE. Well, it didn't happen. So I talked to Scott and said, "Hey, my project got pushed back. Just letting you know." And he goes, "Great! We have a fight in December." I'm like, "Can't we just do it next year?" because it is crunch time. I only had like eight weeks at the time. I said, "Well, this really sucks. I vacated the belt and now you want me to fight right away." He was all, "Yeah. It's in San Jose. You're one of our stars and we'd like for you to fight on this card as a main event." We worked out some details and I'm back in the game.
GC: Why didn't you challenge Shields to get that belt back?
CL: I'm not a five-round shape right now. It is what it is. And at the same time, I wanted to do both. That was my plan anyways. I wasn't going to just completely stop fighting. I want to do a couple more fights and get it out of my system. But for me, my goal is to be able to do both pushing more towards the movies. But if I have the chance, I would fight. It comes down to if I'm defending the belt, I can't really let off and do movies like that.
Strikeforce, this is their first year, starting in April was their first show on Showtime without any affiliate because ProElite went out of business. So it's completely Strikeforce. So then to have a champion and the champion runs off and does movies, and is not active, is not going to look good. That's another reason why I vacated the belt. After this fight, if this was for the title where I defended the belt, and right after that I go off and do two more movies, it wouldn't be fair for the middleweight division of Strikeforce.
GC: Will you aim for that belt again?
CL: I'm taking it one fight at a time. I don't want to rush into anything. The division has got a lot deeper, which is great for match-ups.
GC: I heard Strikeforce signed Henderson.
CL: Dan Henderson. I'm happy for my promoter. I feel grateful that I'm in the martial arts as a traditional martial artist able to have these great opportunities. I've taken my martial arts into the MMA world. And I've a lot of things in a short amount of time. With all the opportunities that I have, I'm going to make sure that the option is there where I'm not held back by defending a title.
For me, a title means a lot. I've been fighting for titles for the last ten years: representing the U.S. at the World Championships, defending my ISKA belt and my IKA belt, and now being the Strikeforce former middleweight champion. I realize I've done a lot in the martial arts. It's still fun for me to compete so I want to compete on the platform of a Super Fight, where the fans can be like, "Wow. He's still fighting. And at the same time, he's doing movies. He's doing what he wants to do."
At the same time, the promoter Scott Coker, he told me if I win this fight, I can fight the title, but then after that, I need to have the obligations of a champion. I can't go and run off and do a movie whenever I want. It's going to be a lot more strict. For me, you know, strike when the iron's hot. There's an obligation to that belt.
GC: I was recently doing some research in our archives and I noticed how many reporters tried to give you a nickname like "the Technician" or "the Golden Boy," but none of them stuck. Now that you're in MMA, a community inundated with nicknames, you still don't have one. Why is that?
CL: I think Cung Le is a brand name. They give people a nickname because, well, like Josh "the Punk" Thomson, because he's like a punk. Machida is "the Dragon." Anderson Silva is "the Spider" he tangles people up in his spider web. For me, I think being a traditional martial artist, doing all the things I've done in the past, and am soon to do, I think just Cung Le is Cung Le.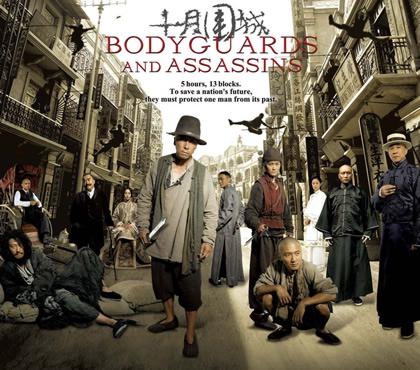 GC: I've noticed in the press coverage of STRIKEFORCE: EVOLUTIONS that they mention your American films, but not BODYGUARDS AND ASSASSINS or TRUE LEGEND. Both of these are promising to be major blockbusters in Asia with far more earning potential. How do you feel about that?
CL: You know, the funny thing is that I've been doing a massive amount of interviews. And the first thing I mention is the two Asian films. I don't know if it's their mentality not to include them. Maybe they don't realize how big these movies are going to be because they're foreign movies.
GC: They might not get distribution in America
CL: Eventually, I think it's going to be.
GC: We haven't talked since you went off to film BODYGUARDS AND ASSASSINS. I keep reading about that Hong Kong set.
CL: BODYGUARDS AND ASSASSINS was definitely a huge set. At the same time on TRUE LEGEND, my set, my kingdom, was amazing too. They took two months to build that one scene. I feel fortunate to be part of these movies and to work with Master Woo Ping and Donnie Yen, director Teddy Chen and BODYGUARDS AND ASSASSINS producer Peter Chan who won the Best Director award for WARLORDS last year. The great thing was I got a chance to be directed by him in a scene in BODYGUARDS AND ASSASSINS because Teddy Chen got a little bit sick, so while he was resting up, Peter took over. And just working with Donnie Yen, I learned a lot. It's great to be asked a lot of advice on certain scenes because I'm a fighter. I got a lot of experience over there.
GC: Did you know Donnie before when he was in America?
CL: I had never met Donnie, but when I came over, Donnie was already like a big fight fan of my fight against Frank Shamrock. So he asked a lot of questions about MMA and stuff like that. It was really cool. We got along great. Totally different direction from Master Woo Ping to Teddy Chan and Peter Chan, just two completely different styles. Working with Donnie Yen, working on the LEGEND set, everyone has their own way of doing making a movie.
GC: Donnie was the first to really integrate MMA-like choreography in FLASHPOINT. How long were you there?
CL: The first time, almost a month, and the second time was one whole week for pick-up shots. On the last day, Donnie Yen was such a trooper because he knew I had to leave. But production was asking me to stay a couple of more days. I couldn't because I had to get back for Comic-Con. Donnie set it up because he was directing the scene at the time. Basically, he and I felt like the first action director wasn't doing his job, so that's why they flew me back out. For seven days we just reshot everything. What we did in seven days, we had to get done. Because in sixteen days when I was over there working the first time, both Donnie and I weren't happy with our scene. So in sixteen days, we had that much time to do that and we weren't happy. But when I came back, we had really five days, but it was seven including travel and all that. In five days, we shot everything that we did in sixteen days. So it was long hours and the last day was twenty-four hours straight. I got back to my hotel, took a shower, my stuff was already packed up, and I left to the airport and went home. As soon as I got off the plane, I was right into Comic-Con.
GC: Are you still connected to Josh Thomson?
CL: Yeah, he's here. He teaches here. Most of his training is done over at AKA, but he does his cardio here and works with some of the guys here.
GC: We've been looking forward to Thomson vs. Melendez for quite a spell now.
CL: That's going to be a fight. That's going to be a GOOD fight. I mean, this card is so stacked. Every single fight could be a main event fight. My fight against Scott Smith – we both have a tall task after the four fights leading up to ours on TV.
GC: Scott is mostly a Muay Thai fighter. Should we expect a classic Sanshou versus Muay Thai stand-up shoot out?
CL: Mostly stand-up, I believe. But Scott Smith has eight years of jujitsu. He's a decent wrestler. He's finished some guys on the ground. He's got heavy heavy hands. You will definitely see some Sanshou vs. Muay Thai here. He's a big puncher.
GC: At this point in your life, what makes you the most proud?
CL: I have so many things to be proud of. I'm just proud of how far I've gotten in the martial arts – the things I've done – just who I am as a person.
GC: What do you think is the biggest misconception people have about you?
CL: I don't know. I don't really pay attention to what people think about me.
GC: Come on. You've got your MMA fans and your film fans. I know you interact with your fans.
CL: I think they just want to see me fight more. I would assume that they think I've turned my back on fighting to do movies. This is another reason why I'm fighting. I do it for the love, but at the same time I want to show them that I'm a fighter and a martial artist first, before I'm an actor. Just the opportunity is there, so I'm going to take advantage of it, just like anyone else would do the same thing if they had the same opportunity. I'm just doing my best to live the fullest of life.
GC: Films are as valid an expression of martial arts as fights. Both test your martial skill, just in different ways.
CL: It's like apples and oranges. In one, you've got long hours, but you have plenty of takes. The other one, you got long hours in training, but you only have one take when it's go time. When the door closes in the cage or you step into the ring, if you miss your mark too many times, you'll be looking up at the lights. In the movies, you can do it over and over until you get it right.
GC: Will we see Donnie vs. Cung?
CL: Oh yes, yes! BODYGUARDS AND ASSASSINS. Cung Le vs. Donnie Yen.